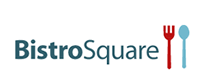 A couple of days ago, Travel Tweaks introduced startup BistroSquare.com that offered the tools needed by restaurants, caterers, bakeries and other small businesses in the food service segment to easily build effective websites. We had an interesting conversation with BistroSquare co-founder Richie Ward about what restaurants need to be doing online, how to better address local customers and hungry travelers and the food service business in general.
As a courtesy to Travel Tweaks readers, Richie is also offering you a special coupon code, TRAVELTWEAKS, that will get you a 25% recurring discount on all BistroSquare services. Tune in and find out what interesting details Richie Shared with us!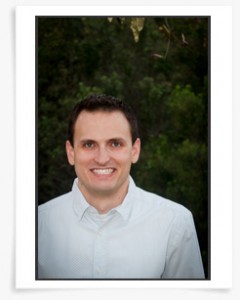 Travel Tweaks: Your family has been in the restaurant business for quite a while, why do you think restaurants are still reluctant to build and manage their own websites?
Richie Ward: I think there is still a common misconception out there that you need to hire an expensive web designer and pay thousands of dollars to build an attractive website for your independent restaurant. In addition, with the social media age upon us, having a website can entail having a blog and a social media presence on Twitter and Facebook. Before starting the development on BistroSquare a year ago, my business partner Andrew and I talked to various independent restaurant owners who simply found the whole process overwhemling — not only do they have to learn how to build a website, but they have to learn how to blog, link to a Twitter account and so on. That was the inspiration for the BistroSquare concept: integrate all the tools an independent restaurant owner will need to build a quality website, add a blog if they wish, and integrate the whole experience with a social media component, but it had to be easy, fun, and affordable.
T.T.: Considering the small restaurants that are online, what do you think are the most common pieces of information missing from their websites?
I have probably spoken to as many consumers as I have restaurant owners to gauge what frustrates them with existing restaurant websites. Menus seem to be the biggest source of frustration. Many, many existing website restaurant websites (even large chain sites) require the customer to download a PDF file to browse the menu. While the menus are usually pretty small in file size and a quick download, it completely kills the user experience. Suddenly, you've taken them off your website and now into a separate, full screen PDF view of a menu that may or may not match the look, feel, and general flow of your website. Also, different computers and browsers handle PDFs in different ways — some require actually downloading and opening a file, which seems like a hassle just to view a restaurant menu. Of the restaurant consumers I have personally spoken with, this seems to be the biggest source of frustration.
Large flash animations detract in most cases from the overall experience. In general, restaurant websites are purpose driven: the visitor is there to take a look at a menu including any specials, happy hour, etc., view hours of operation, get directions to the establishment, parking info, a phone number and perhaps online reservations. The BistroSquare platform was built to make that information easy to find and serve the needs of the website visitor.
As far as what sources of information are missing from existing sites, I would say first and foremost a menu with prices. If a customer has never visited a restaurant before and is looking at a website to determine the price range, including prices on the menu helps tremendously with that determination. There seems to be a large number of restaurants that have a menu online, but no pricing. Also, if the restaurant is on Twitter or Facebook, integrate links to those social media profiles on the homepage in a prominent location. Customers will follow a restaurant they like and a restaurant can drive business by tweeting about a weekend special, happy hour or special event. Finally, a link to Google Maps is a tremendous asset. Some restaurants include just an address, which is good, but also including a Google Maps widget helps the customer find the restaurant without having to copy and paste the address into a mapping website.
T.T.: BistroSqare is more than just a website builder, as you offer extra services helping them manage both their website, online presence and customer flow. Are you going to expand those extra services?
Absolutely! We understand no two restaurants are exactly alike, and we want to offer services to cater to the individual needs of each establishment. If a restaurant owner prefers an entirely hands off approach, we will build the site, upload the content and maintain the website for the restaurant owner. On the contrary, if a restaurant owner wishes to build their own site and contact us for support if they have any questions, we're here for that as well.
Once the website has been built and is online, we offer search engine optimization and online marketing services to help promote the restaurant website and drive traffic to their site. Our intention is to be a one stop shop for getting a restaurant online (or making it easy to update their website if they're already online) and then drive traffic to that restaurant website to ultimately increase foot traffic in the establishment.
T.T.: To make it clearer to small restaurants, bakeries and caterers out there, how long does it take to create a basic website with BistroSquare?
A basic website can be created in as little as 10 minutes. We've made the process very simple, point-and-click to build a basic website with address, hours of operation, and an introduction to website visitors. From there, a restaurant owner can customize the site in any way they wish by adding an online menu, coupons, blog, audio/video, event calendar, Google maps, and much more. We have over twenty individual modules available for a restaurant owner to customize their website to fit their individual establishment.
[adsense]
T.T.: From what I have read until now, you mainly target US restaurants. As you run an online business, are you planning to expand to other markets as well?
R.W.: Expansion into other markets is definitely a future goal. Since restaurants, customs, and even restaurant websites can vary greatly by country and region, we want to ensure we are able to offer the exact products and services each market demands before expanding into that space. Ultmiately, our plan is to expand beyond the United States.
T.T.: Other than simply putting the information online, there's more to a business website, from SEO and copywriting to frequent updates and engaging customers online. Do you or will you also provide training for restaurant staff in the future?
R.W.: I definitely agree, there's a lot more to a website than just throwing some information up and calling it a day. I think that's where a lot of existing restaurant websites run into problems with traffic and how long customers spend on their website before leaving; especially restaurant owners who paid a designer to build a website years ago that has never been updated and has become stagnant. I use the phrase "build it and forget it" to describe restaurant websites that were built and have never been updated.
As the Internet continues to evolve and social media becomes a much bigger component of how people find and recommend websites, fresh content is king. Search engines specifically are constantly looking for new content to keep their search result pages fresh. In my opinion, updating a website, any website, is essential to success and driving repeat visitors. I think that's one of the biggest areas that sets BistroSquare apart from having a designer build a website for a restaurant. We have built an easy interface to allow a restaurant owner to take control over their own website, update it anytime they want to and not have to rely on (or pay!) a designer each time they want to update their menu, update the event calendar, change their happy hour specials, etc.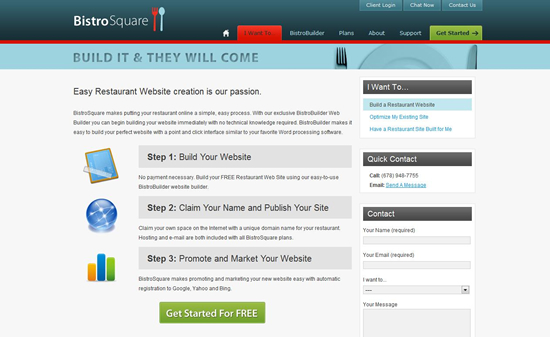 In the training arena, we offer several options. We have developed short, informational Flash Videos that explain the most common features of our site builder and how to use them with a demonstration of the feature itself. We also offer one on one training to restaurant owners where we will hold a phone conference, Skype session, etc. to walk them through any features they are interested in, help them setup their website, or train their staff on how to use our site builder to update the various pages.
T.T.: Apart from building a website and taking advantage of online buyers, what other pieces of advice do you have for small businesses in the food service industry?
R.W.: Put simply, if your restaurant isn't online yet, you're missing out on customers you don't even know about. There's a statistic that 3 out of 5 people will visit a restaurant website before visiting the establishment itself. A restaurant website is a surefire way to make a positive first impression and turn website traffic into foot traffic, and you rarely get a second chance to make a first impression.
If a restaurant owner has an existing site, make sure it is regularly updated. A blog is an excellent way to accomplish this and keep the content fresh. Engaging customers by keeping them up to date on new menu items, special events at the restaurant, remodeling announcements, etc. is all great content for a blog and helping to drive customer engagement with your restaurant.
Also, if an owner has an existing site, analyze your traffic often. Google Analytics is a great way to keep track of your visitors and their click behavior on your website. BistroSquare's builder seamlessly integrates into Google Analytics (with no technical coding required). Traffic analysis will tell you how your website is performing in your local market and how easy it is for customers to find you. Determine how easy it is to find your website. Perform a few searches in the major search engines with terms that you believe customers would use to find you. If you don't appear on the first page you may be missing out on a lot of traffic and potential customers.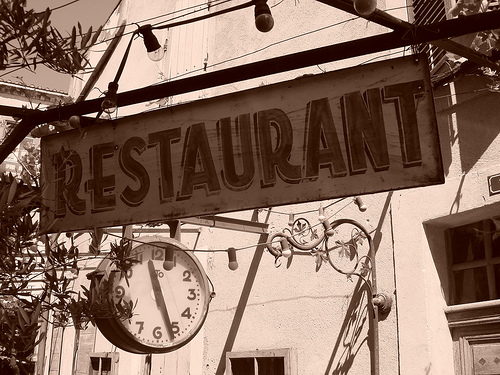 Photo source
If your traffic is low or your customers can't find your establishment, consider search engine optimization services to boost your ratings in the various search engines and make it easy for customers to find you. BistroSquare offers services to help restaurant owners with online marketing (including search engine optimization services), even if you don't host your website with us.
My only other advice would be to clear up the common misconception that it is very expensive to have and maintain a purpose driven restaurant website. With the technology and tools available, any independent restaurant can easily and quickly build a website with no previous technical knowledge required. The team at BistroSquare can help the restaurant get online, build a website that and drive traffic to their website and make it easy for customers to find them.