Snorkeling is a great thing to do to get closer to nature's rarest treasures. Whether you're on your own or alongside someone else, the magical experience will take your breath away and will, most probably, be one of the greatest experiences of your life. There are many truly beautiful spots where snorkelling is of the highest order but some stand out as both inspirational and must-see.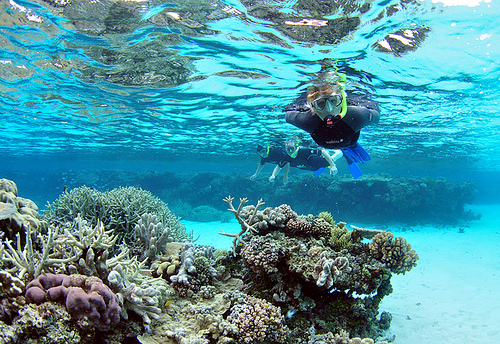 Photo source
The Norman Reef in Australia is one of the best all round snorkeling experiences that you will ever have. Snorkeling of course is about all the magnificent array of fish and contrast between colours but for a true snorkelling experience to be realized, the entire trip needs to be of the best quality and here you are not going to get a better deal. With some of the finest variety of fish, the stunning coral backdrop, crystal clear waters and a magnificent stretch of golden sand, you'd be hard pressed to find anywhere better in the world for a true snorkeling all-rounder.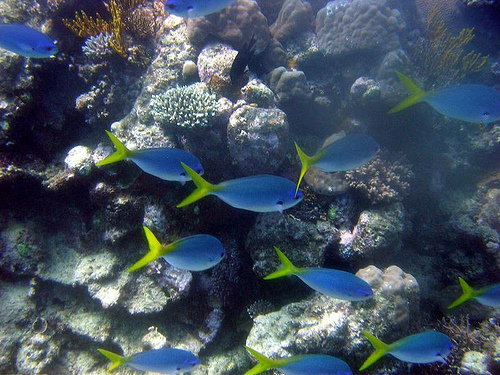 Photo source
However, if you want a magical coral experience but without over-crowding and a mass of people ruining what should be one of the most precious experiences in your life, head to Safaga, near the Red Sea in Egypt. For many divers, the Red Sea is high on the list of places to go because of the sheer beauty and exotic sea life that hits you as soon as you enter the water. Plus if you're a big fan of Finding Nemo, there are plenty of Clown Fish swimming in the crystal clear waters also! This resort is a great place to spot new species of fish too and is relatively unspoilt by mass tourism unlike Sharm el Sheik, which can get overcrowded.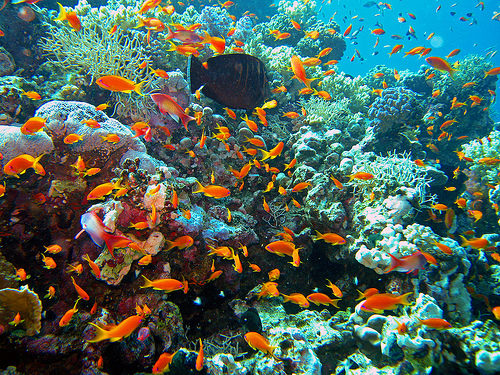 Photo source
Further afield are the Polynesian Islands. All Polynesian Islands have a reputation of offering a great coral experience but few can match what Huahine can offer. The island itself is a treat with two volcanic ranges, jungle-like scenery and plenty of fresh air and exotic colours everywhere you turn. The stunning white, sandy beaches are a great highlight and are a perfect way to end a great day of snorkeling. If you ever want to be close to paradise, this place is it and it is a lot quieter than other resorts.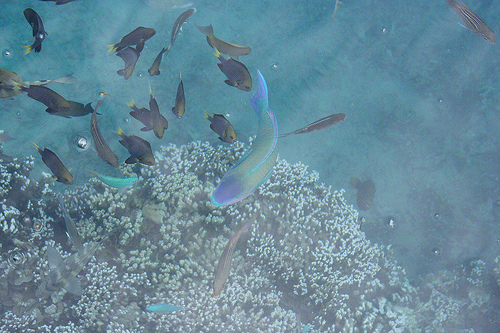 Photo source
For a true tropical paradise and the chance to see some of the best waters the earth has to offer, the Seychelles Islands will really whet your appetite for the luxurious. This island was made for snorkeling. Regardless of where you stay, there will be a resort not too far away that can offer you that once in a lifetime experience to see some of the finest things on the planet. A multitude of colour, rare fish and relaxation on one of the most photographed islands in the world awaits.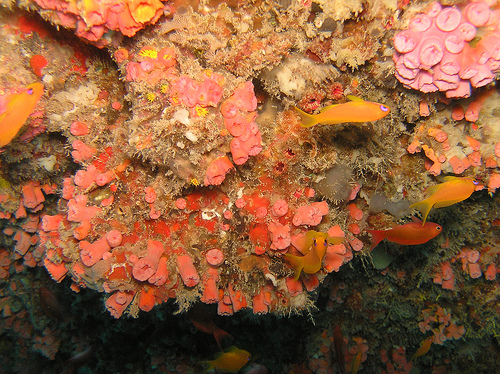 Photo source
About the author
Russ Beech is an expert author for Kefalonia.co.uk the main travel website for this stunning Greek island. They are currently promoting their latest accommodation deals with Skala hotels and Lassi hotels being the most popular resort destinations.