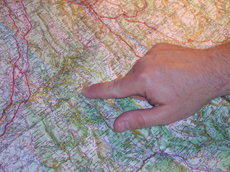 Following in the footsteps of the banking sector, the travel industry in Australia shows a new emerging trend that puts traditional travel agents back into the heart of vacation booking action. Customers are currently more interested in having face-to-face contact with their agents instead of doing all their planning and booking through their computer, according to recent research.
For the first time in four years, the percentage of Australian travelers booking their international trips with traditional travel agents has risen. According to Roy Morgan Research data, 55% of travelers used a travel agent to book their latest overseas holiday or leisure trip in March, up 2% from December 2010. While a welcome increase, traditional travel agents are still far behind their 73% glory of 2007.
As a result, the number of people booking accommodation directly decreased to 24%, while those travelers that book through online travel agencies remained at a steady 12%. Another 33% of Australian travelers chose to book their flight directly through an airline.
Figures show New Zealand was still the most popular destination for overseas travellers in April, followed by the US, Indonesia, Thailand, the UK and Fiji. Also, those opting for long haul vacations, choosing Europe, the US and the Middle East as their holiday destinations, rely more on their traditional travel agents, as such trips require a rather complex itinerary and several different bookings of which to take care.