One of the great things about living in Australia is that we have such a diverse range of holiday options right on our doorstep. If you're travelling with children you'll want to make sure that they will have a good time, so we've picked our top five child friendly destinations in Australia.
Gold Coast, Queensland
Queensland's Gold Coast is Australia's most popular tourist destination — for both adults and children. There is no other place in the country where you will have so many things to see and do.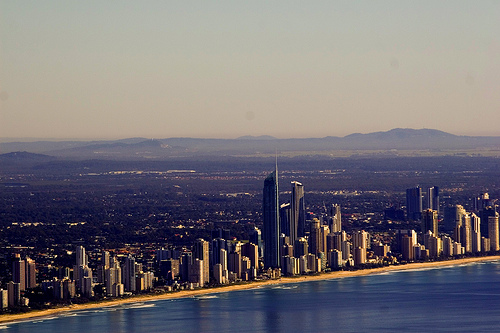 Photo source
Not only does the Gold Coast boast some of the most beautiful beaches in Australia and an enviably all-year-round warm climate, but it is home to our best theme parks. Take your pick from SeaWorld, Dream World, Movie World and more — which is more than enough to keep the kids entertained for days on end.
There are a range of great family-friendly accommodation options on the Gold Coast too. Several resorts are specifically designed with kids in mind and have numerous kids' activities, games rooms, babysitting facilities and more.
Monkey Mia, Western Australia
There are few kids who don't like the idea of swimming with dolphins and there is no better place to experience dolphins in the wild than in Monkey Mia, Western Australia.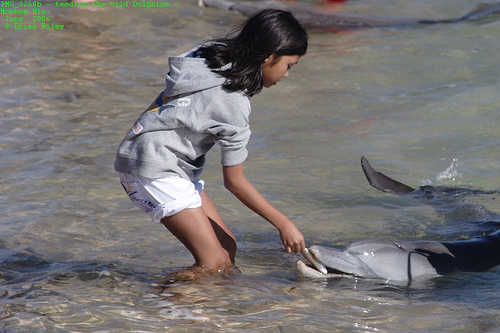 Photo source
Situated approximately six hours drive north of Perth, Monkey Mia is part of the World Heritage Shark Bay region. With 320 days of sunshine each year, Monkey Mia is the perfect destination whenever you need to get away.
Monkey Mia Dolphin Resort is the closest you can stay to the dolphins and is incredibly child-friendly. A range of cafes, restaurants, swimming pools and tennis courts will keep even the hardest-to-please kids happy.
Magnetic Island, Queensland
Magnetic Island is situated off the coast of Townsville in far-north Queensland. The island is packed full of things to see and do — no matter what your age. Most of the activities such as snorkeling, kayaking, jet skiing and cycling are probably best suited to older children; however there is plenty to keep the young ones entertained as well.
Take a cruise around the island and let your children visit hidden caves and reefs where they can feed the fish and swim in the warm waters- or why not take them koala spotting on a bushwalk. Another great way to see the island is to hire a moke for the day — baby seats are available and you're guaranteed to have as much fun as them.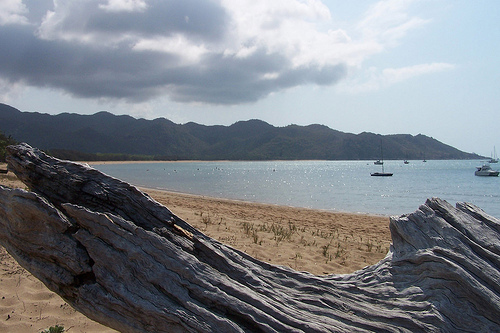 Photo source
Phillip Island, Victoria
The beautiful Phillip Island off of the south coast of Victoria is the ideal family getaway. One of the highlights of the island are the native penguins that come out at sunset every day — kids love seeing them waddle across the sand. If they like wildlife then take them to the Maru Koala and Animal Park where they can get up close to a range of native wildlife.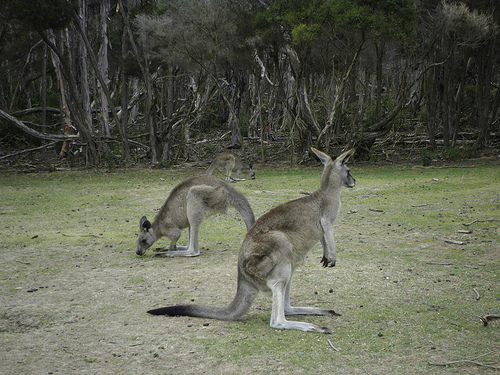 Photo source
Other popular kids' activities on the island include: mini golf, mazes, go karts, fishing, chocolate factory tours and the stunning Cowes Beach.
The island is teeming with families during the summer months — so make sure you book your accommodation in advance to avoid disappointment.
Kangaroo Island, South Australia
While most people consider South Australia to be an adults' playground with wineries, gourmet foods and beautiful scenery — there is another side to the state that your kids will love.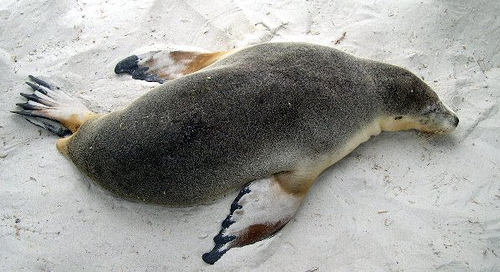 Photo source
Kangaroo Island has a wide range of family resorts and activities open throughout the year. While it may not have the bright lights of the Gold Coast, it offers you an ideal surrounding for outdoor activities.
A haven for wildlife lovers, Kangaroo Island is one of the only places in Australia where you can experience seals in the wild.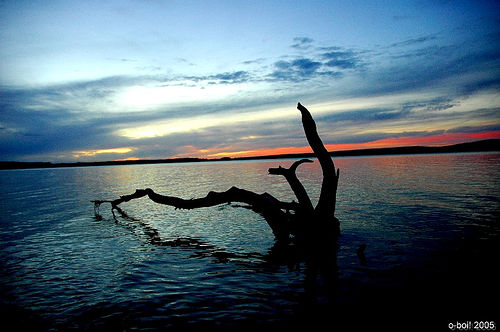 Photo source
About the author
Post by Richard Greenwood on behalf of Flight Centre. Richard has a love for travel which has taken him across much of Europe, USA, Asia, Australia and New Zealand. Flight Centre is a leading travel agent in a range of countries including Australia, UK, Canada and offers cheap flights across the world and holiday packages to tropical destinations including Bali holiday packages.