What's fall if not the perfect season to watch leaves change colors? Be it the parks in your city, the nearby hiking trails, the mountain forests, or just the trees in your back yard, it's autumn where the most stunning, awe-inspiring mixes of colors happen. From bright red, to yellow, to dark brown and all the shades in between, fall paints a picture we all want to enjoy. In some places, such moments are made more important than in others. But if there aren't official Fall Festivals in your area, you can either travel to one of these destination to experience the beauty and grandeur of Mother Nature, or just follow their example and organize something or your family and friends.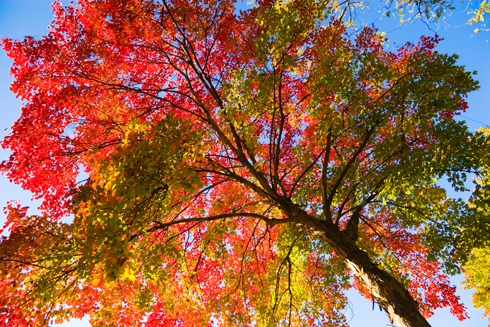 We still have a couple of months to plan for fall leaves events. So here are a few ideas on where to go or how it should be organized. From North America to Japan, autumn foliage is a great excuse to travel. You can always find a hotel or a friend to stay with, check Cheapflights to get an affordable ticket to wherever you're headed, and spend the remaining time convincing others to follow in your footsteps.
Fall Festivals in the USA
Autumn leaves festivals are big in the USA. Along with events celebrating fall crops, these are a great way to have fun and bring more tourists to a place (from small towns to larger ones, everyone knows natural beauty is something to tap into). The Smoky Mountais are a great place to be mesmerized by fall colors. You've actually got seven whole weeks to enjoy them in the Great Smoky Mountains National Park. New England is another popular destinations to observe the kaleidoscope of fall colors enveloping the landscapes.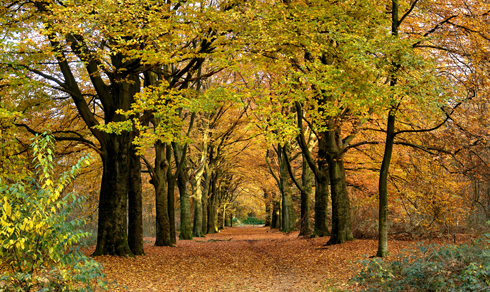 Fall in Japan
Japan is one country that treasures every aspect of nature and the festivals of each season prove it. While the cherry blossom viewing events are by far more popular with foreign tourists, fall leaves are just as mesmerizing. From the capital of Tokyo, to Hakodate or the Tokachidake Hot Springs, there are many great autumn color viewpoints to choose from.
While fall colors are certainly impressive, so are the festivals that take place in autumn. Most of these matsuri are related to rice and harvesting. Tokyo is quite famous for its Meiji Jingu Shrine Fall Grand Festival which takes place in early November, so you'd probably want to take a longer trip to get the most out of your autumn holiday. Mix up your love of nature with a passion for Japanese culture, and book your stay at one of the many hotels in Tokyo.
Foliage viewing in Europe
The Old Continent also has a keen sense of natural beauty and fall festivals dedicated to admiring it are quite common. You can have your pick of destinations end enjoy many weeks of outdoors wonders as you travel from north to south. Amsterdam in the Netherlands, Bruges in Belgium, across the UK or Italy, there's no shortage of destinations to try out.