If you're dreaming of a fall vacation but don't have a lot of cash to spend, there are still some ways to maximize your budget and bring your dream into reality. Vacations on a budget can be accomplished with some careful planning and advance research. Here are our top five destinations to maximize your travel budget this fall.
Photo source
Our first two suggestions are opportunistic deals resulting from this year's tumultuous weather. When Hurricane Irene swept up the east coast in late August, all the summer "hot spots" in her path lost out on billions in revenue as tourists were forced to leave early. The hotels, restaurants, and attractions in these locations are now offering deep discounts in an attempt to recoup some of their losses, hoping tourists will return before winter creeps in.
One such destination is Atlantic City, which became a ghost town several days prior to Hurricane Irene's arrival. While known predominantly for its casinos, there's actually a lot more to the town. If it's too cold for swimming, kids will still love making sand castles on the beach and eating salt water taffy on the historic boardwalk. There are several museums, a lighthouse, and even an aquarium open for tours — all inexpensive but fun ways to spend your vacation. The local hotels and casinos are all running specials, so do some research, save some money, and enjoy this picturesque seaside resort.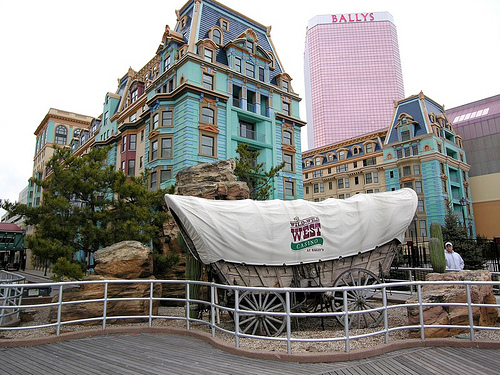 Photo source
New York City experienced unprecedented evacuations, too. Authorities shut down all the major transportation systems, and even boarded up the Broadway shows for an entire weekend. The city is now hoping you'll pay a visit, and they're extending plenty of discounts and special travel packages. Many free activities are scheduled, too, so you can keep additional cash in your pocket. Take a stroll through historic Central Park and enjoy the beautiful fall foliage, window shop along Fifth Avenue, check out the NYC Marathon, or watch the Macy's Thanksgiving Day Parade in person instead of on TV!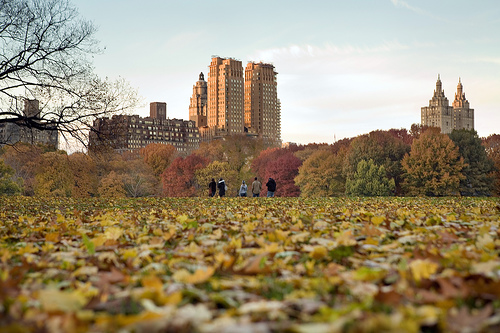 Photo source
If you're traveling without children but have always wanted to visit Disney World, now's the perfect time. Since all the kids have returned to school, you'll find smaller crowds and ride wait times at the Orlando theme parks. There are currently many incentives to visit, including package deals that offer lodging, airfare and a rental car for less than the price just the hotel in many other popular destinations. With these types of steals, consider the benefits of a payday loan to help fund your holiday. Just make sure you repay the balance as quickly as possible, or your vacation will end up costing you more in the end.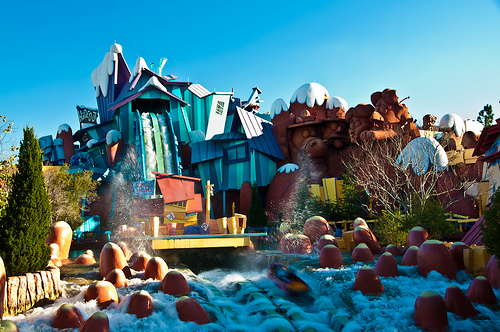 Photo source
Among the least expensive yet most beautiful vacations are trips to America's National Parks. Since the fall season is off-peak, many parks discount or waive their already low entry fees in October and early November. If you enjoy outdoor activities, you'll find more than your wallet invigorated — the cooler temperatures make hiking and camping more enjoyable than during the heat of summer. If you're a photography buff, acres upon acres of fall foliage await your lens, and Old Faithful is faithful all year long. The great outdoors offers great vacations at next to nothing, especially during fall.
[adsense]
Rounding out our top five, international travelers will discover the perfect opportunity to visit Paris. Major airlines and hotels are currently offering many special promotions to travelers this year. To make the most of your trip, consider aligning your travel dates with the Montmartre Wine Festival in October. Seeing the Eiffel Tower framed by bright autumn leaves will be just as breathtaking as it does with spring blossoms.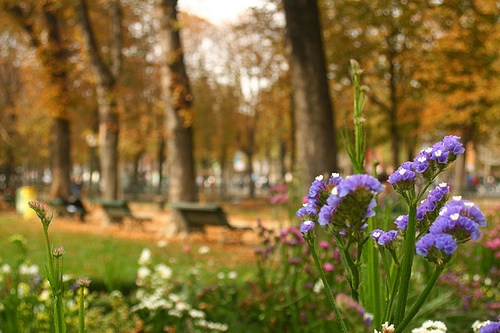 Photo source
So do a little research, then pack your bags and enjoy your autumn vacation. If you're feeling spontaneous, sign up to receive email notifications about late-breaking deep discount bargains to a wide variety of domestic and international destinations in the coming months. With the crisp air and beautiful scenery, fall is an ideal time of year to travel – no matter where you end up!
About the author
London resident Samantha Hathaway is a financial consultant and a content contributor for Payday Loans, a company providing payday loans for money advances when you need them.