This post was originally published on Hipmunk's Tailwind blog on December 28, 2015.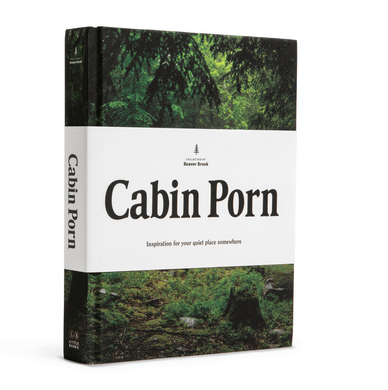 It's the most wonderful time of the year! (And nope, we're not talking the holidays.) We're talking about nearing the flip of the calendar year, when it's time to reflect on 2015 and start planning adventures for the 365 days ahead. To inspire new getaways and instill a sense of wanderlust, we've rounded up some of the best travel books from this last year. First stop: reading. Next stop: booking that flight.
Cabin Porn
By Zach Klein
What first started as a scrapbook between friends to inspire their own cabin projects, eventually turned into a popular Tumblr, and now a hardcover book. In Cabin Porn,devour photography of incredible hand-built cabins from all over the world, and read stories from people who made it their mission to create an idyllic, peaceful home for themselves in nature. From Vancouver to Switzerland, Norway to New York, readers can feel the serenity cabins provide in the comfort of their own homes.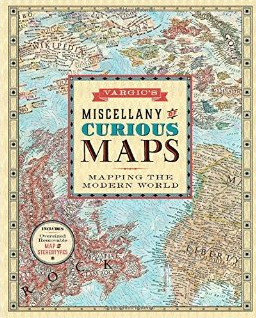 Vargic's Miscellany of Curious Maps: Mapping the Modern World
By Martin Vargic
After flipping through this book, any reader would hardly be able to believe that its author, Martin Vargic, is only 17 years old. Taking a spin on traditional maps, Vargic depicts a fresh, poignant, and inventive look at Western culture by re-imaging topics like the corporate world and social media into world maps. His fame took off after his original map, Map of the Internet 1.0, went viral. Whether a map dork, pop-culture fanatic, or political junkie, anyone can admit these beautifully drawn maps will raise some interesting conversations.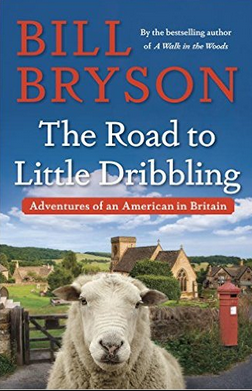 The Road to Little Dribbling: Adventures of an American in Britain
By Bill Bryson
Bryson is known for his adventure best-sellers, including his hilarious and unique experience hiking the Appalachian Trail in A Walk in the Woods, and a laugh-out-loud look at his life in England in Notes from a Small Island. Bryson's latest is a sequel to his book based in the UK, where he uncovers what it's like being an American in England, where he lived for nearly 20 years! This includes his classic curmudgeonly commentary on the details —big and small—that make England a fascinating place to live. It'll be out in January 2016, but people can pre-order it today!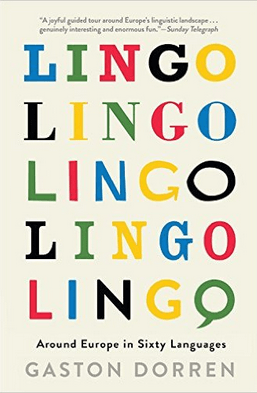 Lingo: Around the World in Sixty Languages
By Gaston Dorren
This book is for the traveler who's ready to backpack around Europe, and wants to learn a few languages along the way. In Lingo, the reader is taken through the continent and given a tour of over sixty languages and dialects. These include remote villages in Switzerland where people speak the romance language Romansh, toSweden, where their language used to never allow people to use the word "you"! Europe's fluid and diverse cultures and borders make it a mecca for a fascination with linguistics, and Lingo is chock-full of fun stories that unravel how Europe speaks.
The Mad Feast: An Ecstatic Tour Through America's Food
By Matthew Gavin Frank
Note of caution: Don't read this book hungry, or else over-eating may occur. In The Mad Feast, readers take a culinary tour through America while the author, Matthew Frank, devours a classic dish from every state that has a connection to its deeper cultural roots. Taste elk stew in Montana, try key lime pie in Florida, and try not to let the mouth water. For a history buff with an appreciation for a good meal, this book suits many appetites by blending the stories of America's past with some of our favorite homemade dishes.