If you are a parent with young children, chances are that you are looking forward to the opportunity to take them away on holiday for the very first time. There's no doubt that travel broadens the mind and bringing your kids abroad at a young age is a great way to introduce them to the wonder of the world and the variety of different cultures to be found around the globe. Travelling with children is not without its challenges, however, and it is a good idea to take the time to prepare for everything from boredom to upset tummies to make sure that your holiday goes off without a hitch and your kids have the time of their lives.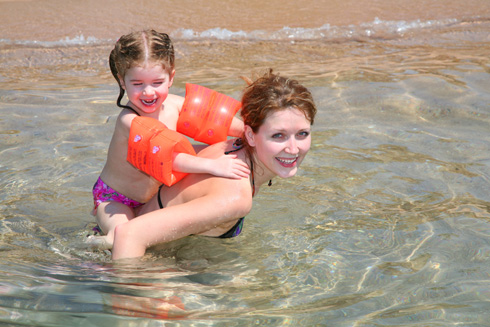 Out of all the problems that can crop up when taking your children abroad, boredom may seem like a minor one, easily solved by exploring their new surroundings. While this is true, there are times when boredom setting in is virtually unavoidable, such as in airports and on long flights or bus and train journeys. It's a good idea to let your kids take a favourite toy with them on longer journeys or, if they are old enough to read, a book that will captivate their attention. In situations where you would like to avoid bothering other passengers with noise, children's audiobooks on an mp3 player are a great way to keep the kids entertained without disturbing the peace.
Homesickness is sometimes a problem when taking children on holidays for the first time. Between a strange bed, different food, unusual tasting milk and disruption of their daily routines, kids can become disorientated and even frightened and wish to return to the familiar comfort of home. Allow younger children to bring a favourite teddy bear or even blanket from home and help older kids to pick out small presents for friends back home — the reminder that they are somewhere special will help to ease any misgivings about being away from home. If an extra level of comfort is required, you might be able to take a favourite foodstuff  from home away with you, depending on customs restrictions.
[adsense]
The most dreaded scenario for any parent is for a child to become ill while away on holiday, away from their physician at home. Make sure that your travel insurance is in good order before you leave home so that you can be safe in the knowledge that medical costs will be covered. You may also wish to bring a small medical kit with you that includes basic items such as bandages, wipes, plasters and dressings in case of minor accidents. Just remember to make sure that all the items you plan to take are permitted aboard your flight.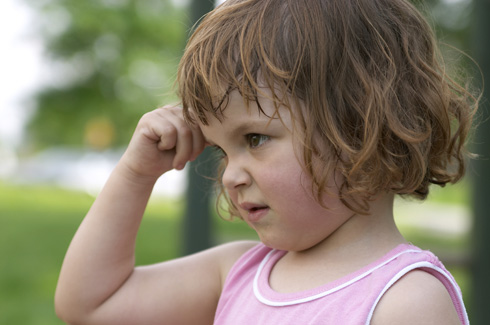 Whether you are planning an epic trek off the beaten track or prefer cheap holidays to the sun, travelling with kids is always an enlightening experience and is one of the best ways to get to know your children better.
About the author
Jennifer is a part of the digital blogging team at digitalcrosstalk.com who work with a growing number of travel brands. For more information about me, or to keep up to date with the latest in travel news, check out my posts at digitalcrosstalk.com or visit my Twitter account, @dcrosstalk