Are you a traveler who has been dreaming of turning your passion for exploring the world into a professional career? If so, consider a job as a cabin crew member. As a cabin crew member, you can enjoy various perks that make it one of the best career paths for travel lovers. This blog post will discuss why cabin crew is the best career path for travel lovers. We'll also discuss the benefits of working in this profession and preparing yourself for a successful journey, and making the most out of the opportunities available. Read on to learn more.
Travel in Glamorous Uniform
As a cabin crew member, you will be dressed in a professionally tailored uniform representing the airline you work for. For instance, Qatar airlines have a different air hostess uniform than the one from Emirates airlines so that Emirates vs. Qatar Airways' cabin crew members can individually represent their airline while traveling to various sites.
This can add an element of excitement and glamor to the travel experience, as well as give a sense of pride and professionalism. Additionally, the uniform can be a conversation starter and a way to stand out while traveling. Overall, the chance to travel while wearing a fashionable and professional uniform can make cabin crew an attractive career choice for those who enjoy the finer things in life.
Meeting Different Culture-Based People on Airway Flights
One of the main reasons cabin crew is the best career path for travel lovers is the opportunity to meet people from different cultures while working on flights. Members of the cabin crew can interact with passengers from all over the world, giving them access to diverse cultural viewpoints and experiences. Additionally, being a cabin crew member often provides opportunities to travel to different destinations for layovers or training.
This allows individuals to explore new places and cultures while also earning a living. Overall, the combination of travel and cultural interaction makes cabin crew an attractive career choice for those who love to travel.
Stay in Fancy Hotels That You Wouldn't Usually Be Able to Afford
Cabin crew is an ideal career path for travel lovers looking for the chance to stay in expensive hotels they would not usually afford. Being a cabin crew can open up opportunities to see the world and stay in luxurious accommodations. As a benefit of the job, flight attendants will often receive discounts or even free stays in some of the world's most exclusive and expensive hotels. This is a fantastic opportunity that many travelers will never get to experience. In addition to the incredible stays, cabin crew can also enjoy the satisfaction of providing excellent service and hospitality to passengers.
Travel to Places You Wouldn't Usually Visit
As a cabin crew member, you will have the opportunity to fly to various destinations worldwide, often with free or discounted travel for yourself and your family. It even provides the opportunity to visit places often overlooked by tourists, from the remote corners of the world to the bustling cities. So, you will learn about completely different cultures, cuisines, and lifestyles while participating in activities such as skydiving, surfing, and other traditional experiences.
With experienced personnel on board, you can rest assured that you will be appropriately taken care of during your journey. The job also offers flexible hours and a variety of working patterns that may suit those looking for an adventurous travel career.
Travel While Paid
Being a cabin crew member allows you to travel to new places while earning money, meaning along with making money, you'll get the chance to travel and encounter various cultures.
Additionally, many airlines offer discounted or free travel for their employees, allowing you to explore even more places during your off time. This can be especially appealing for those who have a passion for travel but may not have the financial means to do so.
Make New Friends
Being part of the cabin crew member, you get the opportunity to interact and meet a wide range of people worldwide. You will have chances to stayover at hotels in different cities and explore the places. Furthermore, you will work closely with a team of flight attendants and pilots and interact with passengers daily, which opens up new ways for you to interact with the surrounding people to widen your network and make new connections from all over the globe.
Ladder of Success
Being a cabin crew member can be a fulfilling career path for individuals who love to travel because it offers many opportunities for career advancement and personal growth. As a cabin crew member, one can start as a flight attendant and, with experience and hard work, can move up the career ladder to become a purser, supervisor, or even an instructor.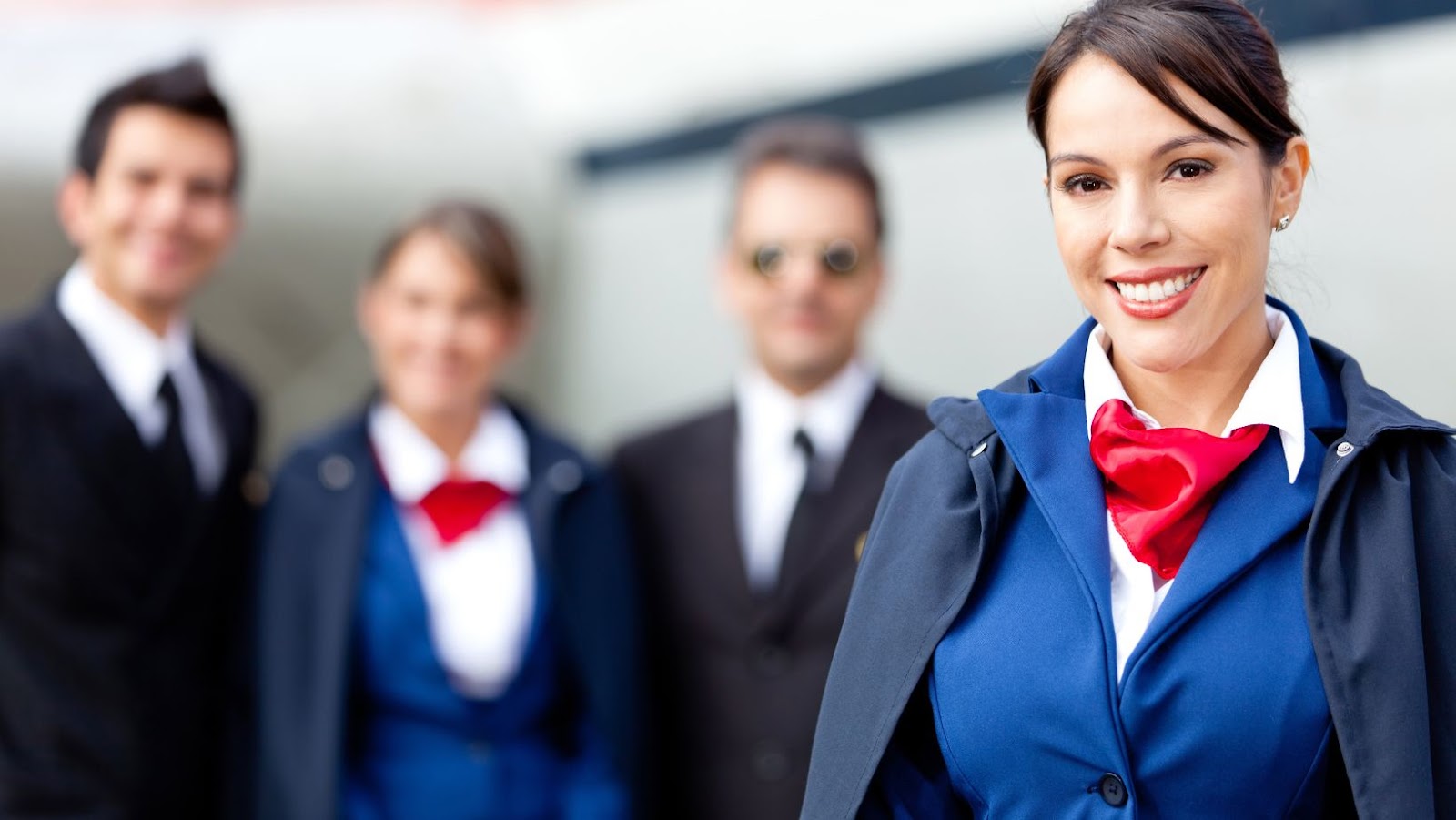 This can provide a sense of accomplishment and a chance to take on more responsibility and leadership roles. In addition, the aviation industry is a stable and growing field, providing job security for those who pursue a career as cabin crew members. All these reasons make cabin crew an excellent career path for travel lovers as it is the ladder to success.
Additional Reasons Cabin Crew is the Perfect Career Path for Travel Lovers
Some other reasons cabin crew is the best career path for travel lovers include:
The opportunity to visit different destinations regularly, as most cabin crew members fly to multiple cities and countries as part of their job.
The chance to work in a fast-paced and dynamic environment, with the opportunity to meet new people and make connections.
The chance to develop essential skills, such as communication, teamwork, and problem-solving.
The potential for career advancement, with opportunities to move up to higher-level positions within the airline.
Good pay and benefits include free or discounted travel for crew members and their families.
Flexible working hours can make it easier for cabin crew members to balance their work and personal lives.
It's worth noting that the job can be demanding and require working irregular hours and being away from home for long periods. However, it is also an enriching experience.
Conclusion
A career as a cabin crew is an exciting and rewarding experience for all travel lovers. Being part of a team responsible for the safety and comfort of passengers while being able to experience different cultures and destinations can be a fulfilling and enjoyable experience. Therefore, for all the travel enthusiasts, we shared why cabin crew is the best career path for travel lovers. With the right qualifications and training, cabin crew can open up many opportunities and be a great way to begin a career in the travel and tourism industry.