Some art can't be contained within a sketchbook or canvas, and some people can't be reached through galleries and exhibitions — sometimes you've got to take it to the street. Street art in all its forms is a long established way to get your art, and often your political or social commentary, in front of people in a context where it makes a real impact and can't be ignored. In this post, we take a look at some must see street artists in Canada so if you're travelling in the area you can keep your eyes peeled for some cultural highlights that you might not read about in the guidebooks.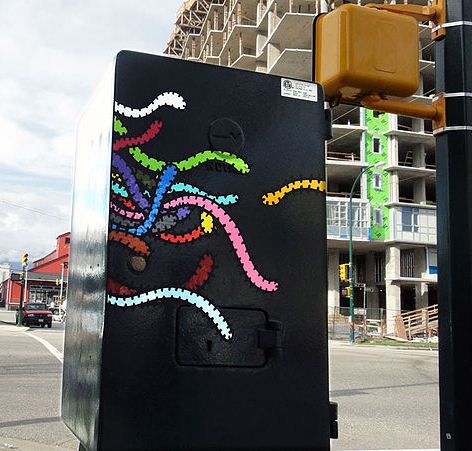 Toronto
If you're passing through Toronto there's a good chance you'll spot some work by Posterchild, a local street artist who works with stencils, stickers and 3D art. Possibly his most famous installation so far is a series of large Mario Blocks he hung in the city — modelled on those in the original video game. Posterchild set a trend, with copycat Mario Blocks appearing elsewhere in North America to the general dismay of local authorities.
Toronto is also home to the street interventions (as he calls them) of artist Dan Bergeron (AKA Fauxreel). Fauxreel has been reclaiming public spaces with his visual social commentary for nearly ten years, working with video, projection, stencils and photography. Look out for his colourful "Re-ply" installations across the city now.
[adsense]
Vancouver
Vancouver based graphic designer and artist Kenn Sakurai creates striking street art under the name ESM-Artificial. He mixes pop culture imagery with text, and has exhibited in the US, the UK and France. As well as creating t shirts, stickers and prints, he decorates cities (Vancouver and Tokyo in particular) with messages like Fight For Love, and pop culture references including Tom Selleck and Winona Ryder.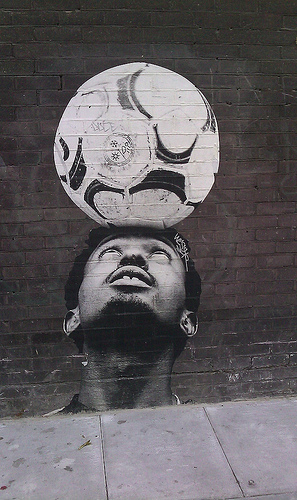 If you're in Vancouver make sure you're keeping one eye open for ESM's colorful and playful adornments.
Ottawa
In Ottawa a collective of street artists have joined forces to promote their work in various mediums, and raise the profile of street art across the board. They also work with young people to give them an outlet for self-expression and creativity; bringing the community together using street art including murals and graffiti.
Ottawa Urban Arts work with local businesses and people, giving the young people involved the opportunity to contribute positively in the city and showing that a guerrilla art form can be a truly constructive part of city life.
Montreal
Montreal is a place bursting with creativity and there is a lot of art to be seen on the city streets. The best place to go to find it is The Plateau area of town, where most of the artists live. Unsurprisingly, with lots of artists comes lots of great street art.
Notable local artists in the area include Reuben Peter-Finley and the K6A crew. Peter-Finley creates his murals and portraits using oil paints applied with his fingers. It's an unusual technique which makes for some striking imagery. K6A are a music and art collective that have embellished the city with a variety of murals and graffiti, as well as exhibiting at local galleries.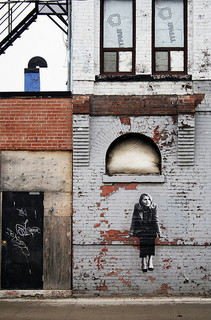 These artists and collectives epitomize what drives street artists — despite being seen as vandalism by some, it's really about collaboration and starting conversations between people that might otherwise never have connected. It's about having your say in environments usually monopolized by businesses and those who can pay to be heard.
So if you are going to be in any of these cities make sure you've got a camera handy. Keeping a record of the street art you see on your travels can result in an awesome and alternative collection of memories from the places you visit along the way.
This post was written by Caz Adlington and sponsored by Superdry Canada. Check out the website for Superdry jackets and more.