Business is one of the top reasons for travel. From events and fairs, client meetings, to interviews and training seminars, we all travel more for one of these reasons than we do for pleasure. There is, however, no reason not to enjoy your business trip by adding very touristy activities and focusing all your spare time on the leisure possibilities a destination has to offer. That is the purpose of this list of top business hotels in Montreal: make sure you have the business center at your disposal, along with all the high-tech facilities you might need, and still enjoy this beautiful North American city.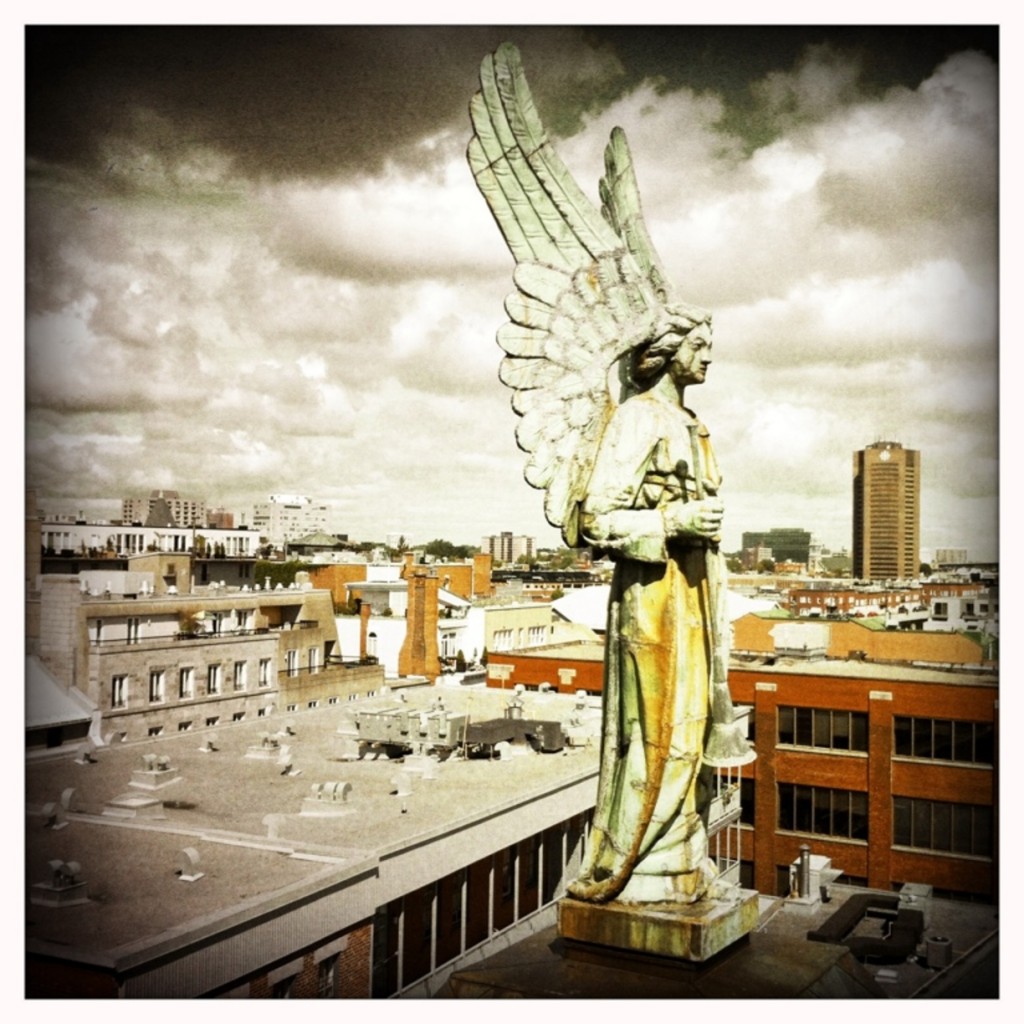 Photo by Bart McLeroy via Trover.com
The Novotel Montreal Centre hotel is perfect for business trips when you are bringing your family with you. With its understated luxury and great location, this hotel also provides child care services, relaxation at the spa, and a place to work out in their fitness center. As it is close to both the financial and entertainment districts, staying here will save you time when you run between meetings and fun activities. 
Le Saint Sulpice is the place to go if you prefer boutique hotels. Enjoy the views of the interior garden or of Old Montreal while working on that important presentation, spoil yourself with the L'Occitane en Provence products, dine at the hotel's restaurant, or sneak in a quick visit to nearby Notre Dame Basilica, Old Port, or Chinatown.
Chic and modern, the Hotel Zero 1 is right in the heart of Quartier des Spectacles, the city's entertainment district and the place where most of the festivals and events happen. To make it appealing for both business and pleasure, the hotel is also close to the Montreal Convention Centre, Chinatown, the University of Quebec-Montreal, and the Notre Dame Basilica.
Affordable and located in the central area of Montreal, the Hotel Travelodge Montreal Centre is perfect for those business travels where there's a larger group involved. If it's your family, you can rely on their child care services. If it's a larger group of colleagues, you can book adjoining rooms to make sure coordinating everything is easier and your team can easily interact.
Nothing says business travel in style like the penthouse setting of the Hilton Montreal Bonaventure, located on the top floors of the Place Bonaventure building. Just to make it more luxurious, some rooms come with direct pool access, while others delight you with views of the Montreal skyline. The famous Underground City is also easy to access from the hotel building. If you also happen to be a hockey fan, than you should know that Bell Centre is also close by.
Right in the heart of Montreal, overlooking the fashionable downtown area and surrounded by boutiques, galleries, and restaurants, you will find the Loews Hotel Vogue Montreal. Modern and stylish, the hotel has a 24-hour fitness center, great seafood at the luxurious La Société Bistro, and it is close to Rue Ste-Catherine, the Bell Centre, and the Museum of Fine Arts.