Nestled on the western shore of British Columbia, Vancouver has its face towards the sea and its back towards the mountains. It is surrounded by beautiful natural scenery, has a sophisticated vibe, a great outdoors way of life, and a vibrant food culture. Here is just a small sampling of the wonderful things to see and do there.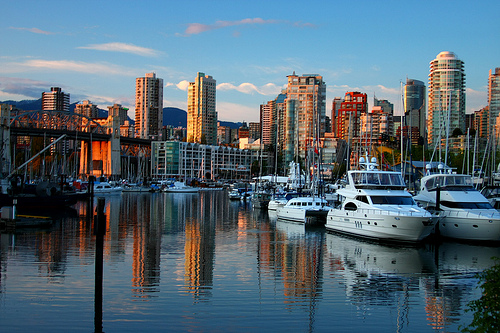 Photo source
Granville Island
You'll find it comfortably sprawling under the Granville Street bridge. A hodge podge of shops, galleries and restaurants, it is usually a culinary traveler's first stop for the outdoor Public Market and many restaurant choices. Very pretty in the evening when the sun sets and afterwards when the area is beautifully lit up, think about a trip back in the evening as well!
Vancouver Aquarium
This is the largest aquarium in the country and one that will delight with tens of thousands of sea animals to watch and interact with. You will find it in Stanley Park.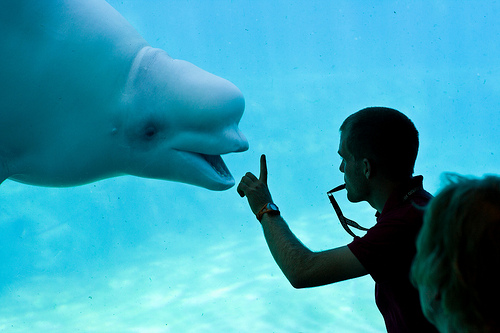 Photo source
Whistler Sea to Sky Train
A very cool thing to do in Vancouver is to take the train up to Whistler mountain and back. Along the way you will be able to enjoy stunning scenery from the comfort of your seat as the train skirts the ocean and climbs the mountains. Because it is a trip that takes over three hours, it is an opportunity to spend the night at the Whistler mountain resort, go shopping, go out to dinner there, and return the next day. This is a fabulous side trip to take out of Vancouver that you don't want to miss.
The Richmond Night Market
A big flea market as well as having food stalls selling predominantly Asian food provides lots of fun and affordable shopping and dining. Open 7 PM until midnight in the summer
Photo source
Yaletown
Chic. Trendy. An urban neighborhood with sass, Yaletown is a great spot to explore in only an hour or so and is even better at night to come back and dine in one of the fun little restaurants or pubs there.
Vancouver Lookout
Since Vancouver is surrounded by such stunning scenery, it makes sense to go to the top of Vancouver Lookout, at the top of Harbour Center, to be amazed by views that span hundreds of miles in any direction.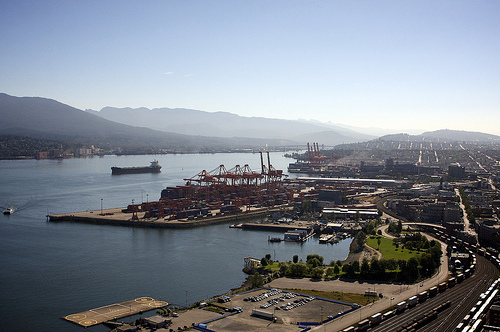 Photo source
Lynn Canyon Park
For a great day out with the kids, make sure everyone has on their most comfortable shoes and find your way to Lynn Canyon Park. Trek to waterfalls. Cross the suspension bridge. Take a dip and take a picnic. Excellent bird watching.
Van Dusen Botanical Garden
After bird watching in Lynn Canyon, head over to Van Dusen Botanical Garden to continue viewing wildlife and to tour the peaceful gardens.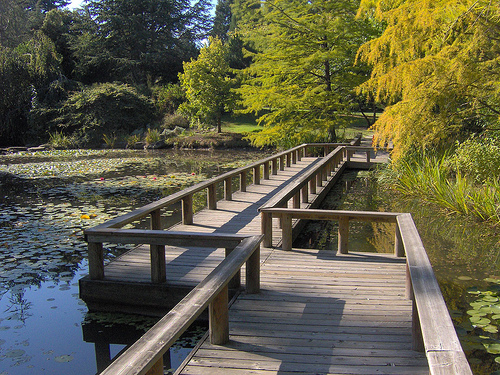 Photo source
Stanley Park
To get outdoors, to hike or walk or skate, to visit the aquarium or wander through the flower gardens or by the sea, Stanley Park will leave you feeling rejuvenated and inspired. You won't have to leave it to dine. Loads of restaurants.
About the author
Alex dreams of being a travel writer but actually works as a financial journalist. By day he writes about mortgages and tax reduction but by night he writes about travelling around the world and visiting beautiful places.