When planning a trip to South Carolina, tourism brochures can be helpful, but quite often they have a tendency to focus on the most-visited and better-known attractions. For the tourist who prefers to discover underappreciated and "out of the spotlight" places to visit, a little research and digging into free vacation information can be extremely rewarding. In the state of South Carolina, taking a detour off the beaten path can uncover some hidden gems while providing your own vacation guide.
Congaree National Park, near Columbia, gives visitors an exciting adventure with a scenic ancient tree canopy of Spanish moss and gently swirling waterway. Evening canoe tours along Cedar Creek brings tourists up close and personal with the native wildlife, including deer and otter.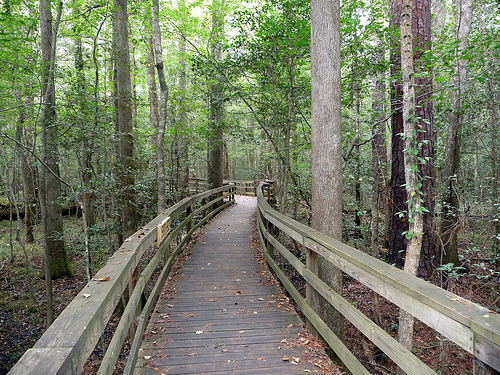 Photo source
A unique one-of-a-kind experience awaits visitors to Brookgreen Gardens near Georgetown. Put on your brightest-colored clothing and select a location near the Gardens' picturesque stream and have your camera ready. Soon, you'll be an interactive part of the Whispering Wings Butterfly Experience as hundreds of nature's most delicate and breath-taking creatures surround you.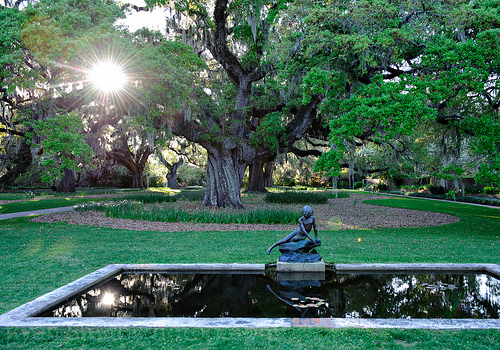 Photo source
For tourists who like a little mystery and suspense, check out one of the nightly guided ghost tours in Charleston's historic Georgetown district. Hear the tales and experience what tourism brochures rarely mention: actual locations where legendary pirates and doomed lovers once cavorted. The Old City Jail tour, particularly, is a ghost story aficionados' nirvana. Warning: Not for the faint of heart!
[adsense]
South Carolina is awash with Farmer's Markets and "pick-it-yourself" tours. From apples and asparagus to yellow squash and zucchini, and everything in between, visit one of the dozens of open-air markets and sample the freshest vegetables found anywhere. These family-friendly gatherings are also great sources for free vacation information.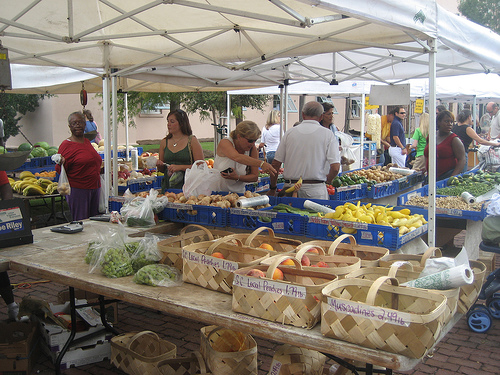 Photo source
The bird-lover won't want to miss Caw Caw Park near Hollywood, which has documented in excess of 250-plus species of birds. Hawks annually migrate to Caesar's Head near Greenville and watching these majestic predators as they soar among the updrafts and thermals is an awesome experience.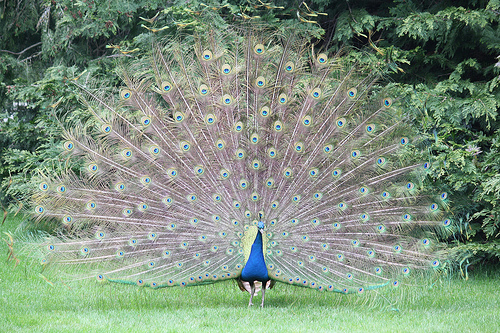 Photo source
Sports and horse enthusiasts flock annually to the Camden Carolina Cup, one of the South's oldest and most prestigious steeplechase races. Don your whites and sip a mint julep while enjoying one of the states' strongest traditions.
The Grand Strand of Myrtle Beach has become the top summertime tourist destination along the Atlantic Coast according to nearly every vacation guide. Quite literally, Myrtle has everything to offer, from championship golfing to water parks as well as world-class entertainment and some of the finest seafood dining found anywhere.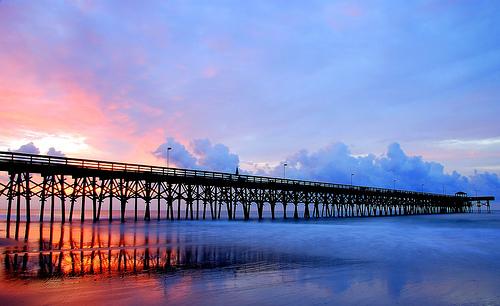 Photo source
For tourists looking for some leisurely "R'n'R" South Carolina offers many luxury getaways in the form of Old South-style resorts that dot Kiawah Island near Charleston. Abingdon Manor, in Latta is a four-star luxury inn renowned for culinary excellence. For a more "rural" experience, check out the Willcox Inn in Aiken and Summerville's Woodlands Inn.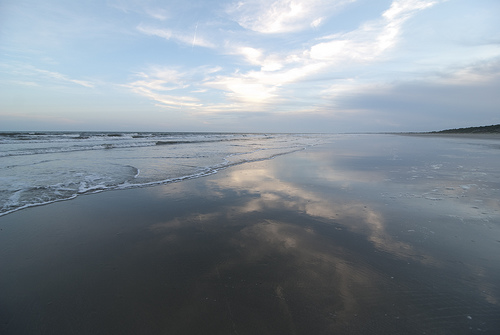 Photo source
About the author
Adam is an author who writes special travel brochures for all 50 States, including South Carolina.