I would call myself outdoorsy. A bit daring, I know, but judging by the fact that I did spend three days in a tent, somewhere in the mountains, running around at an airsoft event, I'd say I could make an argument for it. So the girl in me who loved the great outdoors and the mountains and also needed to keep her dog  entertained was absolutely thrilled to get a phone call from my friend Adriana to pitch a day hike to me.
The thing I had completely forgotten was that before that particular event, I trained like a mad woman. Unfortunately, daily walks with my dog are not as demanding. But, without realizing all that, I committed to driving to Busteni, and exploring one of the many trails of the Bucegi Mountains.  We drove and parked near the Silva Hotel (quite the landmark of this Prahova Valley mountain resort), and headed to the trails.
Our choice for the day, Jepii Mari, is one of the three departing from here. One goes to the Urlatoarea Waterfall, another one Jepii Mici takes hikers to this cross on top of the Caraiman Peak, and the one we'd chosen goes up to the Piatra Arsa Cabin.
The sign that marks the Jepii Mari trail is a blue triangle. Well, sometimes  it looks like other geometrical shapes, depending on where's it's painted, but let's agree to always call it a triangle. We chose this one because it's easier than the Jepii Mici trail. It's medium  difficulty trail, estimated at 4-5 h from start to finish. And medium is a bit of an understatement if you ask me. Maybe the "upper intermediate" category would fit it better?
With all the stops we made to rest, drink water, give Ares water, admire the view, etc, we managed to get to the cabin in 4 hours and 15 minutes, and given how out of shape we both were, I think we did great. Well, OK, we weren't out of shape, just out of practice when it came to hiking up the mountains. Did I mention the cables you need to hold onto to climb at times? Or that it was over 4 freaking hours of going up the mountain?
My Swiss shepherd Ares was the best of us at it, of course. It was his first time on such a trail and he was quite the protector. While usually he obediently walks next to me (unless there are other dogs in sight, when playing suddenly becomes more important than listening to me), he'd always go first, to check the trail, and stop to see how and if we make it at shadier spots. Whenever other hikers would join us for a while, he'd make sure to keep all of us in check.
Just when we were about to give up entirely and just stop, rest and turn around, we met up to a couple who was returning from the cabin and told me we were 3 minutes away. Well, it was actually 10, but it all entailed just walking on the plateau up top, so easy!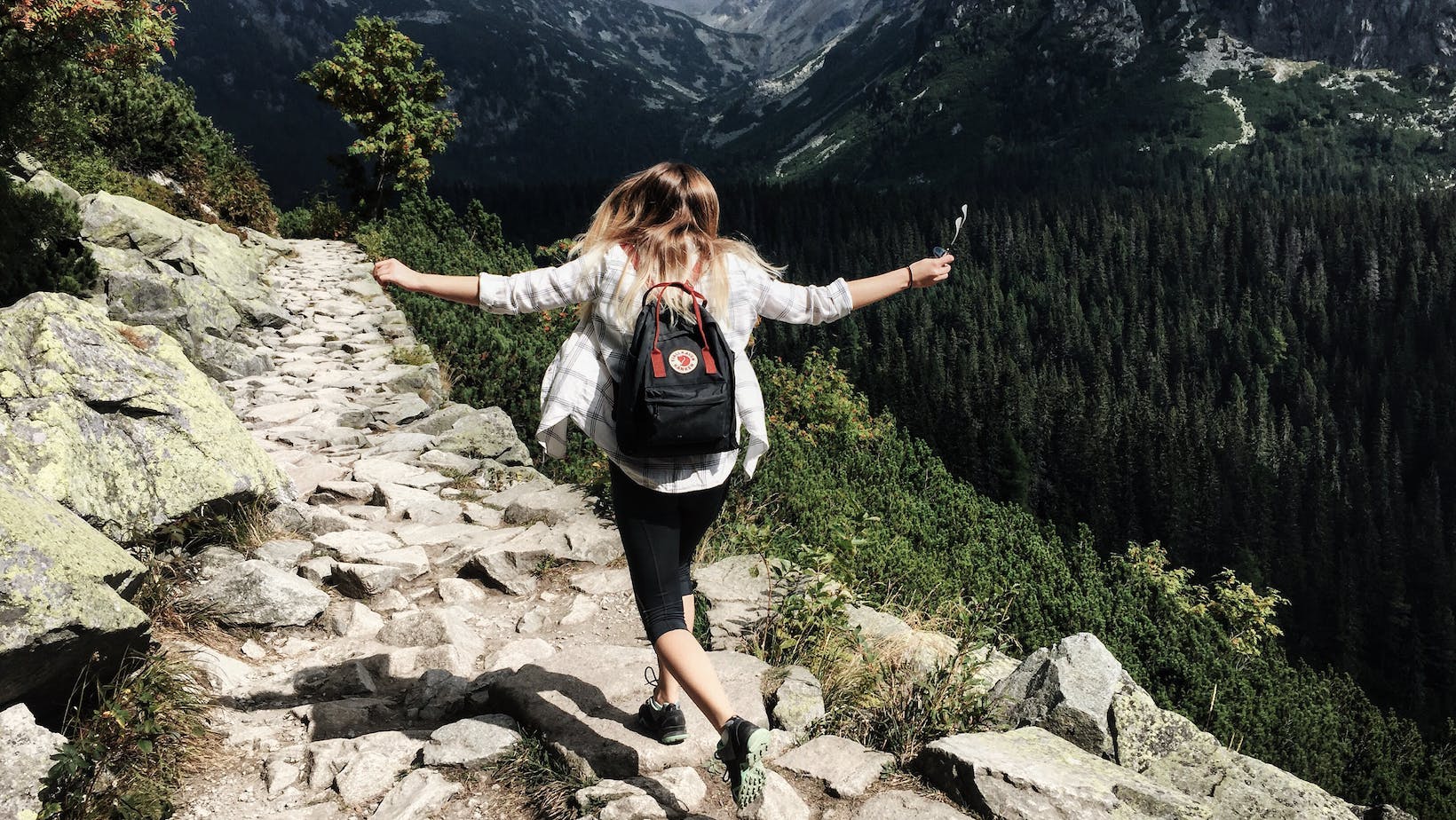 The guy in the  couple was shirtless and sported a perfectly build upper body. There was some droop wiping involved for us gals after our conversation with him, and that's when I realized what he was doing was actually quite dangerous. Fatigue, the burning sun, and then his careless display of a yummy body could deal some serious damage to a girl…
The problem with the cabin was that there was no real shadow around it. We struggled to find a spot to rest and have something to eat. It was a bit uncomfortable, so we left fairly soon. I was panicking a bit, wondering how my dog would climb down, but the undercover black goat that Ares is did just fine! Turns out I was worried for nothing.
I was the idiot who thought painkillers were not needed on a mountain hike though! The 3 hour descent with the mothers of migraines turned into a bit of a  torture, but I got some pills from a drug store after arriving back to our car. I am never, ever doing that again!
8 hours of hiking was a bit much for me, to be honest. If I would have spent more time resting at the cabin or if I had the right pills with me, it would have probably felt like less of a challenge. I would love to try it again, as well as exploring some other trails (not Jepii Mici, that one is harder and I am not mentally ready for it).
The scenery (mother nature + cute guy)  were both quite worth it. So was the way his superior grin disappeared when we share our time with him. Yes, he asked how long it took us to get to the top. He probably expected a lot more than the lower estimate of 4 hours, given how devastated we looked, and I saw that smugness turn into something less annoying.
It takes about 2 hours to drive from Bucharest to Busteni (it's just as fast by train) if you go during the week. You should start going up  no later than 10 am, otherwise it gets dark before you get back and I would not recommend trying this at night without proper gear. You can hike up this trail from spring to autumn, but when the weather gets rough, access to it is prohibited. Avalanches are quite common in winter and getting lost is easier than you'd think.