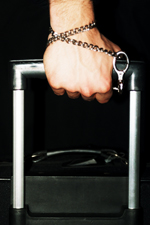 You're headed to Poland and/or Ukraine for EURO 2012. Like any trip, planned or spur of the moment, there's always going to be something forgotten, something missed. And whatever it is, the moment the plane, bus, boat or train departs, that's when the trip gets just a tiny bit less fun.
Everyone has experienced the anxiety associated with travel, departures or arrivals, hotels to foreign beach bazaars anything and everything can go wrong for travelers, no matter how much planning. But making an all inclusive checklist beforehand, can and will minimize travel anxiety. While there's no remedy for flight departure emotion and tenseness, knowing you're ready goes a long way toward peace of mind. Let's take a look at some items, services, and even technologies to limit your tourism troubles a bit.
Organized Travel Chaos
Tickets? Check. Gillette Fusion razor and shaving kit? Check. Flowered Bermuda shorts? Check. Your suitcase is packed, Visas and other docs are all set, you even got a new credit limit on your Visa card. What else can add to the start of a good journey?
Well, a free iPhone app that helps keep you on your itinerary, informs you of weather changes, and allows you some other quick and useful features, is a sure bet. TripCase is a no frills application that does all this and more.  Available at  iTunes , TripCase, from Sabre,  has a suite of simple tools any traveler will find convenient and ultimately useful. Convert things like currencies, or get traffic alerts, this award winning little app can be a lifesaver.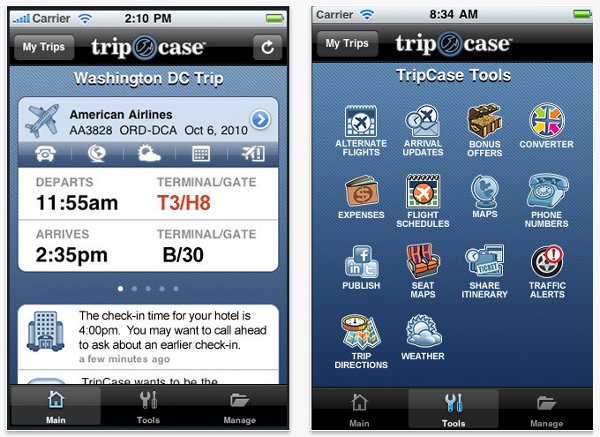 Ray-Bans and Other Cool Travel Necessities
Face it, anyone who does not want to be cool is just plain square (note the 50's retro). From designer sunglasses to Armani this or that, style and design, status, it still means a lot to most travelers. While grandpa (or even Dad) may care less about looking "touristy"- today's travel set in general cottons to all that is glitzy and trendy. And for many, nothing is cooler than hands free listening, talking, and plain old looking detached from it all.
Whether you are into drowning out that flight or airport noise, relaxing to your tunes, and especially saving a free hand when talking mobile, cool cannot go wrong with a pair of V-Mode Vibrato remote earphones on. Not as cheap, nor even as technically perfect as some competitors, one thing V-Mode has perfected is making headphones and earpieces look like fashion jewelry. Who can argue with hands free seclusion, melded into sleek and functional style, even at over $100 bucks a pop?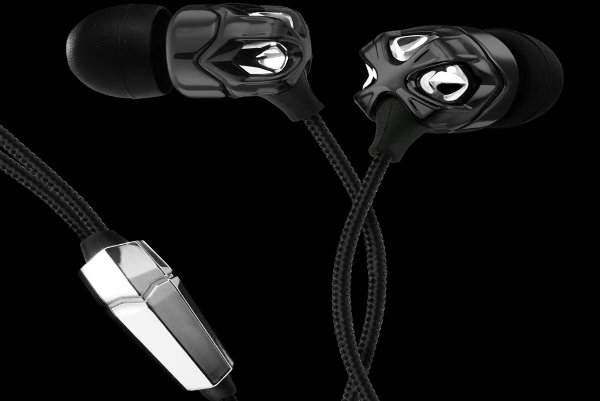 No, Please, No Roaming!
Ever been to the Ukraine or Poland? This year's UEFA 2012 will be one of the events of this decade. And aside the athletic prowess and crowd madness there, travelers will no doubt be hit between the eyes with prices intent on gouging them out. From hotels to sausages from the street vendors, there's not going to be anything cheap about EURO 2012. And when you factor in roaming charges for mobile devices? The point is made.
One company, XCom Global, offers a solution to your roaming pains. Their UnlimitedaXcess plan, for Ukraine for instance, provides unlimited data usage and wireless roam for the whole month of June for less than $400 bucks. Their MiFi supports up to 5 devices simultaneously for less than $15 a day. If you ever got a whopping roaming bill in your life, we needn't say more.
Understanding the Basics — Language
Dearing a press release the other day one of the most fundamental needs of any overseas traveler popped back into our psyche. What would the world be, better yet, how could you fully enjoy EURO 2012 if someone had not gone to the trouble to think about your language? Brochures to signs, websites and on to even your hotel restaurant's menu, imagine the frustration of every scrap of info being in Ukrainian or Polish only.
ComTranslatons ramped up their operations to meet the needs of travelers and local businesses for these games. Fans, sponsors, officials, hotels, restaurants, any business or even the teams themselves can benefit from quality, timely, and appropriate localization and translation services. Their press of late shows a special discount code for associated services to EURO 2012 businesses and enthusiasts. Make no mistake, the day of the handy pocket translation guide are long gone.

Summary
Gadgets to traditional packing techniques, including the toothbrush and so on, even the seasoned world traveler can fall prey to forgetfulness, being unprepared in some way. Your Samsonite or American Tourister luggage may be packed flawlessly, your itinerary laid out crossing all the "t's" and dotting all the "I's" — but there's always something left behind it seems. We hope you'll at least give a look toward our suggestions. Perhaps even lend us your own tips for flawless travel?