Call them upper upscale, call them luxury or exclusive, even the top hotels need differentiators. This is the conclusion France reached and solved the problem by allowing a few top hotels to label themselves as "palaces", a special recognition designed to separate them from rivals and to boost the country's position as luxury destination.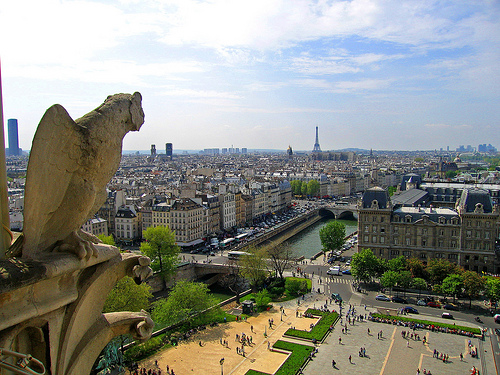 Photo source
The new "palace" label has been awarded by French tourism authorities to eight of its existing 127 five-star hotels in France – Meurice, Plaza-Athenee (both property of the Sultan of Brunei), and Bristol (owned by German family Oetker), Park Hyatt Paris Vendome in Paris, Grand Hotel du Cap Ferrat in Saint-Jean-Cap-Ferrat, LVMH's Cheval Blanc and Les Airelles located right in the luxury French ski resort Courchevel, and L'Hotel du Palais in Biarritz, the French Atlantic coast.
To obtain the prestigious "palace" label, a hotel applying for the distinction would have to excell in criteria suck as location, historical significance, room comfort, personalized services, multilingual staff and health and spa facilities.
"The word 'palace' holds a certain place in our imagination, it is in and of itself an invitation to travel," said French junior minister Frederic Lefebvre in charge of tourism.
While the label has been awarded only recently, the palace denomination was created by France back in 2009 in an attempt to boost the country's attractiveness for tourists looking for luxury above anything else. It was also the result of powerful lobbying from the French hotel industry to revamp the classifications.
In any contest of luxury there are not only winners, but also losers. The Ritz in Paris, the Four Seasons George V, and the Negresco hotel in Nice are the most famous French hotels that applied for the "palace" label and failed the exam. However other new top hotels are expected to apply for the label and probably more will win the distinction in the next few years.