I've heard a lot of people talking highly of Dubai. I know of the luxury hotels, I grew up with stories and jokes about Burj Al Arab! I know of the shopping heaven, the fine dining, the luxury spread out casually everywhere. But after researching Dubai a bit more, my question isn't what to do there, it's how exactly are you supposed to choose without spending a couple of months there to do it all? Of course, one answer could be to look at property in the area and purchase a holiday home! There are some interesting articles about this on Property Blog. Just imagine, with your own villa or apartment, you could return as many times as you wish, and get to see everything there is to see and more!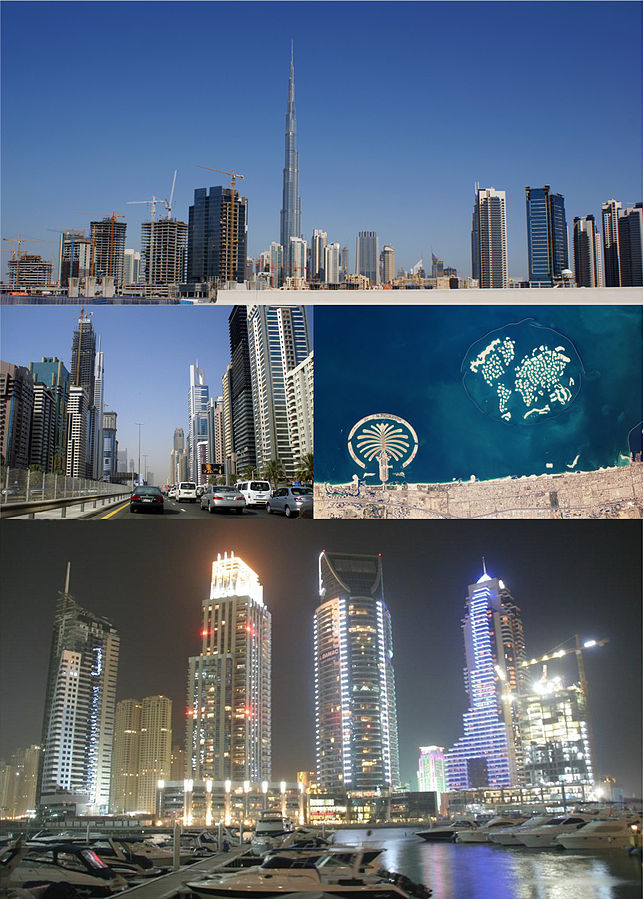 First of all, the business buildings, the hotels, the palm tree island, everything you've seen pictures of, you have got to see! I know I'd go crazy without it. So, naturally, you'd want a tour. Of course, Dubai tours are in style. Hot air balloon, helicopter ride, the works.
There are fine dining tours and cruises, so you won't need to worry about how to work eating in the posh places into your holidays in Dubai. Then there are huge malls to quench your thirst for shopping. Of course there are the mosques, the Ferrari World visit that you get to after a seaplane ride to Abu Dhabi, so many different cruises to choose from that it drives your brain crazy.
Then there's the adventure of different types of safaris, the Wild Wadi waterpark, Gravity Zone for bungee jumping and other adventures, and a full on desert resort if you want to experience a bit of the wild side of a trip to Dubai. If all that isn't enough, you can always cool down by going to ski. At the mall! Cause shopping isn't enough, you can also ski in a city pretty much surrounded by sea and desert.
Dubai also has a cheap, yet beautiful side. Chic but cheap restaurants, the Dubai fountains, the many public parks, mosques, and everything in between. Don't forget the gold and the platinum and the pretty awesome jewelry. Which technically are luxury items, but just happen to be cheap in Dubai. There are also gold tattoos and all sorts of cool, creative ways to entertain yourself and make the trip memorable.
I'll be honest, I've been through a few lists of top things to do, and what to see, where to eat. In the end, my list is so long, I just don't know where to start. I could go for a week without sleeping, but I reckon that might not be my smartest idea. Maybe several trips would help. That idea seemed to work for Istanbul (3 visits and still plenty to see).
How do you prioritize what you see and do in a city that has it all?