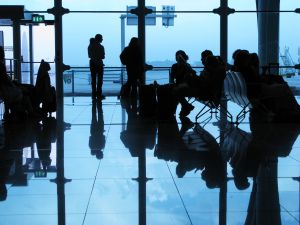 For the past two years most North American companies have changed the way they see business traveling. A staggering 75% of those companies are discouraging and even forbidding their employees to book first or business class seats. An increasing number of companies insist on their staff buying non-refundable fares, or at least booking the "lowest logical fare", meaning paying for the lowest-priced fare that doesn't cause them to take detours, incur an extra night in a hotel or lose business.
According to a survey conducted by Egencia and the National Business Travel Association Foundation, last year an estimated $48.7 billion was spent on airline tickets. They believe North American companies could save almost $30 billion combined annually if they instituted and enforced stricter travel policies.
Christophe Peymirat, VP of global marketing at Egencia, the corporation behind the travel site Expedia, says pushing corporate travelers to use non-refundable fares is uncommon, but "as much as 38% could be saved by encouraging travelers to be flexible. Passengers could be looking for cheaper tickets on flights that depart earlier than originally intended and being willing to take less-expensive connecting flights rather than non-stop flights.
Nowadays when corporate travelers purchase premium seats it is because they are using their frequent-flier status to upgrade from the coach tickets their companies are paying for. This trend in traveling helps explain why U.S. airlines lost $26.3 billion in 2008 and 2009.