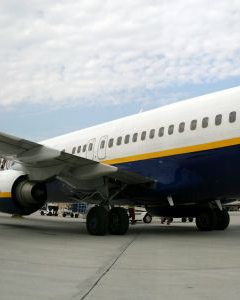 Air travel is expected to double in the next 20 years, as more people either adopt it as a means of transportation or start to travel more. The US
Federal Aviation Administration issued this forecast in their annual report
, emphasising a stringent need to continue investing heavily in future aviation technology and science in order to maintain the competitive advantage of the country's economy of the  keep the country's economy.
"We need to invest in aviation today to make sure America's economy remains competitive," said U.S. Secretary of Transportation Ray LaHood. "Innovative NextGen technology will help meet the demands of the future by getting passengers to their destinations safely and more quickly."
According to the FAA forecast, in 10 years US airlines will be handling one billion passengers peer year, a milestone expected to be reached in 12 years by last year's report. In order to accommodate such an air traffic, the FAA is pushing NextGen or Next Generation Air Transportation as a solution. NextGen aims to turn to current radar-based US aviation system into a satellite-based one, which will ensure passengers reach their destinations faster, while increasing aircraft capacity and safety. As the satellite system also calls for more precise routes, it will trigger reductions in fuel consumption, carbon emissions and noise.
Through NextGen, the FAA is transforming the U.S. aviation system from radar- to satellite-based systems that will help passengers reach their destinations more quickly and will increase capacity and safety. Â New, more precise routes will also reduce fuel burn, carbon emissions and noise.
The number of air travel passengers on US airlines is expected to be 3.5 % higher this year, with a predicted 737.4 million passengers, and will continue to increase by about 2.8 percent each year until 2031.