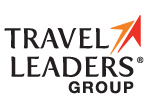 1,788 consumers throughout the United States were queried by Travel Leaders Group from March 15 to April 8, 2013 on what they would spend their tax refund money. The poll revealed that almost half of Americans (43.8%) would spend some of all of that money on a vacation travel.
"Americans are clearly bullish on travel once again with over 94% of our survey participants planning to travel for pleasure this year and a very significant number intending to use their tax refund to make their travel dreams a reality — that is clearly good news for our nation's economy," stated Travel Leaders Group CEO Barry Liben. "Speaking of dreams, this survey also provides a window to the travel aspirations of Americans. The desire to see Australia remains incredibly strong — it has long been the top dream destination in our annual consumer survey. Once-in-a-lifetime trips can easily become a reality by consulting and planning with a certified, professional travel agent — in fact, a full quarter of all certified Aussie Specialists can be found within our flagship Travel Leaders agency brand alone. Our experts are in the business because they are passionate about travel and have honed their skills to provide precisely the kind of expertise needed for such 'dream' trips."
[adsense]
Another important finding of this study was that 94% of the respondents said that they "have or will take" at least one leisure trip this year. 83.4% of the people queried mentioned that they will spend the same amount of money — or even more — this year on leisure travel, compared to 2012.
59.9% said their leisure trips are land-based only, 2.7% stated their travels are cruise-only, and 37.4% of the respondents mentioned both land-based and cruise vacations.
Most Americans prefer to remain close to home, or in the same country, the poll also revealed. 75.8% said they would choose to travel within the U.S. and farther than a bordering state, 46.9 would travel within your home state, 44.1 would travel internationally (Canada, Mexico and/or Caribbean), 39.0% would travel to a bordering state, 31.1% would consider travel internationally (Europe), 6.4% would go to South America, 5.5% in Asia, 5.4% would choose Central America, 3.4% Australia and 3,3% would go to South Pacific including New Zealand.
The #1 "dream" international destination for U.S. travelers remains Australia, followed by Italy, New Zealand, CRUISE — World, Fiji, Bora Bora, Ireland, Tahiti, Cruise — Europe (Mediterranean), Cruise — Europe (River).