Whether you're planning that special family vacation or a romantic break for two, luxury holidays in Turkey have been a popular choice with families and couples alike, over many years. With its mountainous terrains, sandy beaches, sparkling blue waters, breathtaking views, friendly locals, and delicious national cuisine, Turkey really does go above and beyond expectations.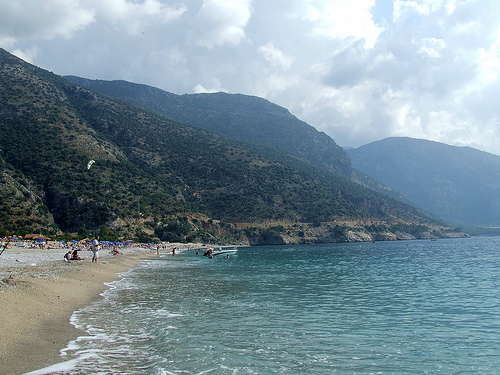 Photo source
As well as boasting heaps of natural beauty in the way of mountains and sandy beaches, the restaurants, bars, shops hotels and Turkey villas are also numerous and of the highest quality and luxury. Turkey also boasts an impressive coastline offering numerous opportunities to spot some of the islands fantastic wildlife and exotic birds that have made the Islands steep cliffs their home. For the more adventurous among you, Turkey offers you the chance to go cave exploring, abseiling, diving, and hand gliding over its magnificent terrains.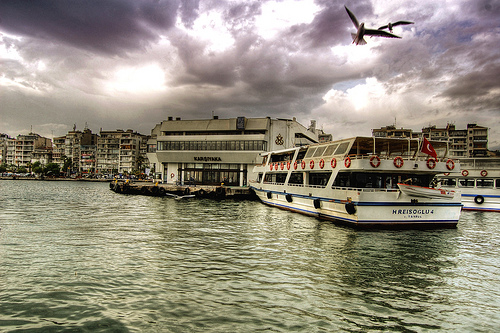 Photo source
Turkey also offers a range of great historic sites to be explored, such as the glorious ruins of Ephesus. The ruins of Ephesus date back to 550BC and have been quoted as 'one of the greatest outdoor museums' and ancient cities, that has ever been preserved! The site is the ruins of the ancient city Ephesus, and is believed to have been built by the Romans in honor of the Goddess Artemis. The old city was also home to the first church dedicated to the Virgin Mary and legend has it that the Virgin herself lived out her dying days in a town very close to where the ruins are today.
Photo source
Other historic destinations include Anatolia and the Black Sea, which offer numerous scenic locations to roam around in for hours on end.  Likewise, the pure white mountains of Pamukale are also a must, due to their overwhelming peculiar natural beauty, with their snow like appearance in such hot surroundings! You can also bathe and swim in the mountains' cool spring pools, after a long day's trek.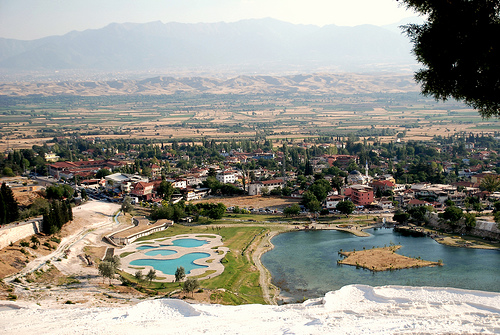 Photo source
The Turkish climate has also added to its immense popularity amongst holidaymakers with its long, hot, sunny summers and temperature reaching highs of 86'F! And with hardly a drop of rain in sight, this is always good news for us Brits!
[adsense]
Turkish cuisine, again is a huge pulling factor for tourists across the world to visit with infamous dishes such as Lamb Moussaka, Kofte and the 'Sis kebab' (more familiarly known as its British variant 'Doner kebab') being enjoyed by tourists and locals alike.
As for the locals, the Turkish people are known worldwide for their kind warm nature and generous hospitality to all visitors of their country. They may expect you to down a few Raki shots at the bar (a sweet anise-flavored sprit, as is the national drink) and dance into the early hours with them…but for the more relaxed among you, they will simply entertain you with their delightful stories and incredible sense of humor.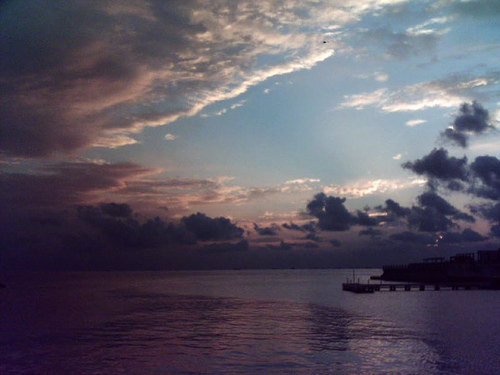 Photo source
All in all, choosing to book luxury holidays in Turkey is the ideal vacation choice, as it excels at exciting a vast range of tastes and interests across the board!
About the author
Maria is a professional travel copy writer who has been to Turkey several times and is currently promoting luxury villas for Simpson Travel.