As the economy rebounds and the demand for travel is on the rise, Americans are expected to spend nearly 16 billion US dollars more on their summer travel of 2011 than they have spent a year ago. The total amount US tourists plan to spend on summer vacations this year is up 22% compared to 2010, totaling 86.4 billion US dollars.This comes as a bit of a surprise among serious concern over high gas prices, which were expected to drive down traveling for North America.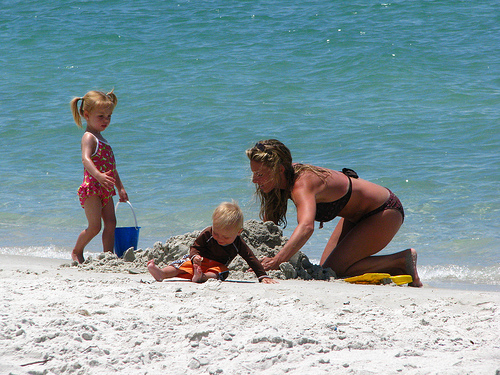 Photo source
The data was released today in a survey by global travel assistance company Mondial Assistance USA and their travel insurance brand, Access America. According to the survey results, almost half (45%) of Americans are confident they'll take a summer vacation this year, 5% more than in 2010, and 10% more than in 2009.
American tourists are not only planning to travel this summer, they also intend to spend larger amounts this year. The average family budget is of 1,704 US dollars; up from the 1,567 declared a year before, a year to year increase of 9%.
[adsense]
Survey data also showed men are a lot surer of their travel plans then women, 51% compared to 40%, just as those living in the Northeast (53%) are, compared to those in the South (47%), West (46%) or Midwest (36%). Family income also determines their confidence and spending plans, those earning more being surer of their summer vacation plans.
While gas prices do not stop them from traveling, 54% of US travelers are concerned with them, other worries including bad weather, rising travel costs, economic uncertainty or terrorism. As a result of past travel uncertainties, more tourists are planning to also purchase travel insurance.