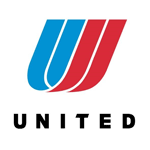 With the approaching busy summer travel season, U.S. airlines like United, Continental, American and Delta are raising their prices for round trips by $10.
The big U.S. airlines' move is but another one in a longer series of attempts and was not well received by some of the low-cost carriers that did not yet match the price increase.
"It's the good old college try – if it doesn't work, you try again. One week it's going to stick." declared Tom Parsons, CEO of BestFares.com.
After two base fares increases in January, three in February and one in March, the prices of some heavily traveled routes have risen with almost 20 percent in the last year, according to Mr. Parsons.
Airlines say this move is a reaction to constantly raising fuel prices – over 50 percent compared to last year's September.
Along with the said price increases airlines have also raised the prices of premium tickets usually purchased by a small percentage of corporate and luxury travelers.
Still, the increase in base prices doesn't always reflect in what customers will actually pay. Companies like AirTran are constantly running promotions and deep discount deals and are usually matched by a lot of their competitors. Such deals allow them better contract options and prices on fuel thus making it easier to keep a lower base fare.