The times when travel was just about enjoying my time away from the craziness at home are long gone! It's been a long time since my last trip that implied no work at all! About 5 I think, maybe more. The reason is simple, after I switched to working on my own and not be someone's employee, I gained the freedom I so wanted, but as it was mostly me, putting my business on hold while I traveled stopped being an option. Sure, I could work hard beforehand and agree to drown myself in work upon my return, but it's usually a mix of work and fun time.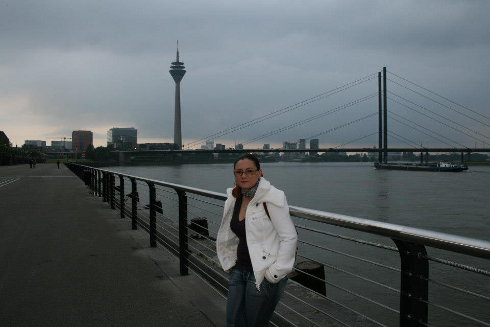 Past experience in the corporate world – 2.5 weeks in North America, 4 cities, 2 major IT events and numerous meetings being the best example – have taught me a little about making time for leisure while traveling for business. So, how do you get to enjoy your trip while making sure you get to actually do all the work you need to do? Here are a few ideas:
1. Sleep and eat properly
This won't work all the time, because you'll occasionally want a late night out. But as much as you can, sleep properly and make sure you eat enough. I am lucky, in a way. I have the bad habit of generally skipping breakfast and only having coffee till lunch. But when I travel, I wake up with one thought in my mind: breakfast! I blame it on some really cheerful breakfasts with friends and Turkish hotels 🙂 You might not always eat the healthiest foods, especially if local food favors grease and tons of sweets and… diner food which I am addicted to. But you should at least manage a decent meal schedule and get as much rest as you can.
2. Plan and organize
You might need to be fairly flexible with your plans (especially the personal time ones), but planning ahead and organizing will save you. If the business side is like clockwork, if you make sure you don't forget any urgent task, then the free time, no matter when it is, will be worry free.
3. Don't stress out but push yourself!
Meetings run late, you might be too tired for anything, the weather might be a bust. Don't stress out and learn to adapt fast. If you get annoyed or frustrated, you will solve nothing but you will manage to spoil whatever time you've got.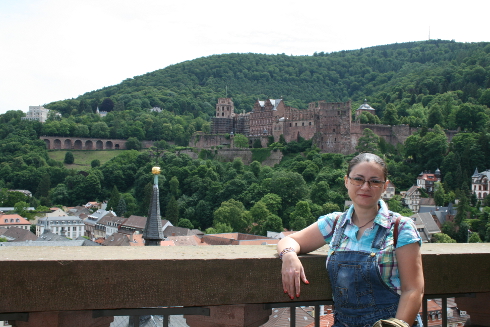 The tricky part is you have to keep the stress in check while also pushing yourself. You might feel tired and think a night in front of the TV is what you need, but an evening walk will allow you to take in the sights and rest well afterwards.
4. Coffee, more coffee and whatever else can keep you awake
I am a coffee addict all the time, but when I travel, if needed, it turns into a mix of coffee, Coca Cola and tons of energy drinks. Yes, I know they're not good for you! But I stay clear of them all year round! If I happen to be driving, energy drinks become part of my mix. And that is how Alexandra, my friend currently living in the UK, got me hooked to Relentless and Costa Coffee 🙂
5. Bring the tech for the ride!
You will need your smartphone, your laptop, your tablet, whatever devices you need to make your work painless. Make sure the tech can be powered on – which means adapters for the power outlets and find places where you can get online. I don't care how huge a hotel room is, I do care if they have Internet though! Wired, WiFi, in-room, in the lobby, however it is, it has to be there!
6. Who cares about the weather?
Unless it's really dangerous, a little rain will never kill anyone! Just forget about it, get another layer if it's colder than you're comfortable with, get an umbrella, and just enjoy the place you're in. I did that in New York City, quite a bit in the UK, as well as the Netherlands and it was totally worth it! And in Germany during each of my four trips to the country 🙂
A month of traveling while working
Personal experience time! Last year I took off for a month and took a nice – and way to short – tour of Germany, the Netherlands and the UK. I stayed in Germany for two weeks, another few days in Hoorn, and then spend the remaining week and a half in England and Scotland. What I did was wake up early and work in the morning and then a little more in the evening. In between, I'd take city trips close to where I went, visit castles and the English countryside, go for photo sessions and try out new places to eat.
I could have had a work free trip, but I would have needed to end it after a week. So the trade off was worth it, in my case. To be honest, I prefer this lifestyle – work from wherever I am and spend as much time on the road as I can. It's easy when you have a car and you can load everything you need and just take off. While I prefer ditching my car when I get to a destination, I prefer driving there to flying. Less of a strict schedule required, plus I can change plans whenever need to.
How do you mix work and travel and how do you manage to squeeze as much leisure as possible when traveling for business?