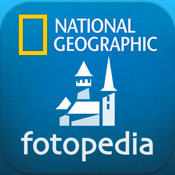 Fotopedia and the National Geographic Traveler magazine have just launched a new smartphone app "Above France," an iOS application offering an aerial tour of this very popular among tourists European country. The two companies decided to work together on this new project as their first such collaboration resulted in the popular iPhone app "Dreams of Burma," launched last month.
To get a tour of France from up top, all a traveler needs is an iPhone, iPad or iPod touch. Once installed, the Above France app will showcase magnificent French sceneriesl, from l'Aiguille du Midi to the Chateau d'Yquem, featuring the countries awe-inspiring abbeys, beaches, bridges, castles, cliffs, fortifications, landscapes, harbors, islands, lakes, lighthouses, mountains, villages, or simply put, everything you've ever wanted to experience during your trip.
The app was developed with the help of Frank Mullenz, helicopter pilot and professional photographer, which is quite the perfect mix for such an app. The aerial view allows anyone with an iOS mobile device to experience off-the-beaten path places, which are usually harder to track and reach, along with other more popular tourist hotspots.
[adsense]
"This is France from the air. It's all here' from Mont Blanc to the historic abbey of Mont-Saint-Michel, the castles of the Loire Valley and the rooftops of Paris. This is France like you haven't seen it – for you to discover without leaving the ground," said Keith Bellows, editor-in-chief of National Geographic Traveler.
The new Above France iPhone app targets explorers, travelers, photographer and educators, allowing them to dive in some well-deserved day dreaming, providing them with inspiration for their next trip, or simply a very beautiful wallpaper for their smartphone.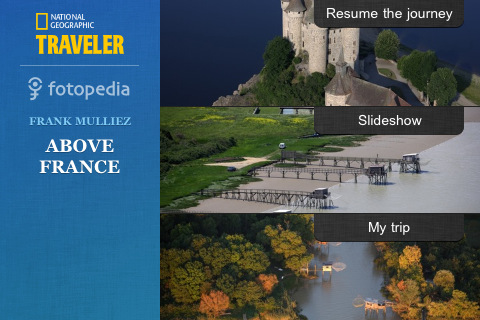 Above France features over 2000 professional photos, navigation features that include smart tags, search and interactive maps, social media sharing, which includes emailing options, Facebook and Twitter shares, as well as instant slideshows.
"If you think that France is beautiful, wait until you see this app. It's a love letter written with a camera and a helicopter," added Jean Marie Hullot, CEO of Fotopedia
The app can be downloaded from the Apple App Store and costs $2.99.