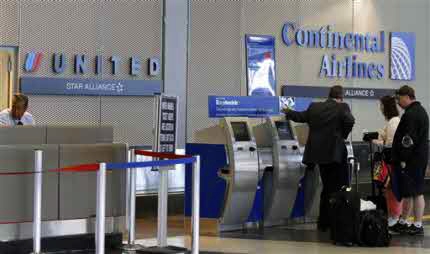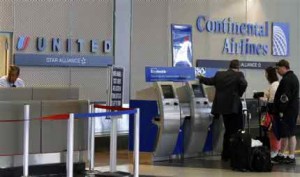 Three blind United Airline passengers have sued the carrier over the lack of easy check-in options. The plaintiffs say the airline refuses to use technology that's been available for decades that would make check-in procedures a lot easier for their visually impaired customers.
The lawsuit, filed last week in U.S. District Court in the Northern District of California by the National Federation of the Blind on behalf of Michel May, Michael Hingson and Tina Thomas, claims United's ticketing kiosks cannot be used by blind customers to use independently and that the airline has refused to update the technology they're currently using.
"The machines use exclusively visual computer screen prompts and touch-screen navigation to guide a customer through a transaction," the lawsuit claims, noting that no translation service for the blind exists.

And when the gate changes or travel delays force ticketing adjustments, "I have to rely on strangers or try to hunt down airline personnel," said Thomas, a substitute teacher and a member of the U.S. Paralympic judo team. "It takes longer while everyone else … it takes 10 minutes and they're done."
As attorney Daniel Goldstein explained, the technology for voice-prompted kiosks is actually older than the actual kiosks.
"Basically what it requires is text to speech software that will enable non-visual control," Goldstein said, "and that's been around in one form or another since the late '60s."
Prior to the lawsuit, the NFB has tried talking with United Airlines. And they have been at it since May 2009, discussing either retrofitting their current machines or speeding up the process of replacing the kiosks with newer models embedding the required technology.
United Airlines declined to comment on the lawsuit, but sent out an official statement:
lockquote>"United Airlines is committed to providing quality service to all of our customers and to remaining in full compliance with the Air Carrier Access Act. We do not tolerate discrimination of any kind."
United Airlines is far from being the only carrier not providing voice-assisted technology at kiosks. In fact, none of the airlines have such "high tech" features in place. But targeting them with the trial is not a bad strategy:
"United, especially once the merger with Continental is completed, I think it's going to be the largest airline in the country," Federation spokesman Chris Danielsen said. "It would really set a good example if the largest airline in the country would implement accessible kiosks."