La Moreneta at Santa Maria de Montserrat
This Black Virgin statue is enshrined in a 12th century monastery built on top of a limestone pinnacle. The site offers a panoramic view of the city. The monastery has been built and rebuilt over the centuries and is currently home to 80 monks.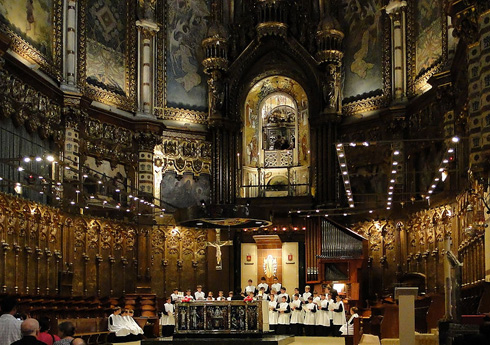 Photo source
Montjuc
It is here that you will find an 18th century star-shaped castle, exotic gardens, museums, Greek theatres, the Magic Fountains of the 1929 World Exposition and the 1992 Olympic Stadium.
Barcelona is not all about one's seemingly hedonistic approach to life. Barcelona is more about enjoying life to its fullest but not at the expense of the important aspects of Catalan life — God, family and country. To conclude, it is a graceful city worth a visit.