Tag: visit Barcelona
26 November 2012 Woody Allen, a filmmaker known for his love letters to New York City, has been on a Lonely Planet style tour of Europe's greatest cities. He's set his recent films ...
read more
25 October 2010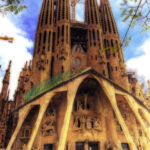 Barcelona is the capital city of Catalonia. It has one foot in the blue Mediterranean Sea and its other foot amidst the mountain range if Collserola. It is typically a ...
read more