Tag: Indian Ocean
25 July 2013 | Views: Why should you wait until your honeymoon to appreciate the exotic and tropical locations that ...
citeste mai mult
10 May 2011 | Views: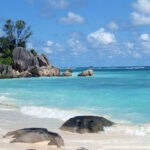 The biggest kept secret and the source of much heated suppositions in the press and ...
citeste mai mult
17 March 2011 | Views: So you've travelled the whole of England. You've seen Kent. You've been to Stonehenge. You've ...
citeste mai mult