The biggest kept secret and the source of much heated suppositions in the press and all over blogs and social networks is finally out – we have a location for the royal honeymoon. Prince William and Kate, fresh Duchess of Cambridge, are currently spending their honeymoon in the Seychelles, a luxurious archipelago of sandy beaches and clear, blue water in the Indian Ocean, off the east coast of Africa.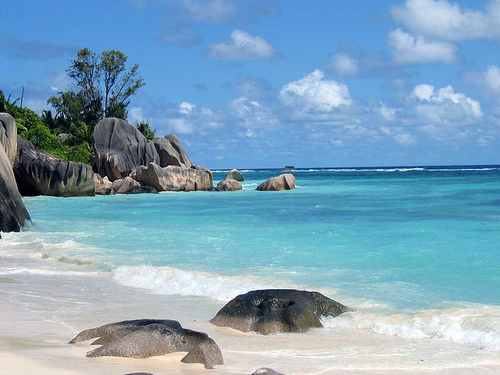 Photo source
Why did Will and Kate pick the Seychelles? First off, they are both in love with beach holidays that involve laying in the sun and bathing in the warm water, with a touch of posh nightclubs and top of the line accommodation. The couple who is known for getaways to Ibiza and other popular beach destinations, has been to the Seychelles before – it was the make up holiday after a period spent apart as the couple had broken up.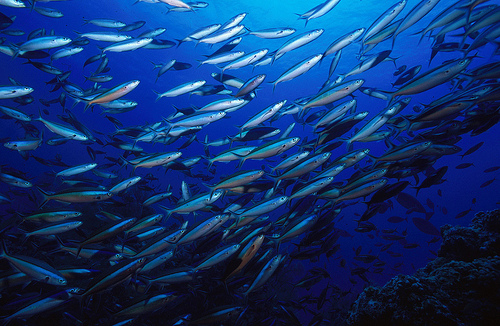 Photo source
While some have criticized the royal newly weds, stating it is not a very inspired travel destination, Seychelles seems like pretty good royal honeymoon spot, if what the couple was looking for was relaxation and warm weather, with a little fun and luxury and popular amenities.
[adsense]
Located far away from mother-Britain, the Seychelles are what you'd expect of most popular beach destinations, marketed as being exotic – a matching price tags, comfortable beaches with great service upscale hotels, the usual offering of underwater sports and all the seaside activities you could think of, multiple culinary choices and the romantic touch of sunsets on an island, far from the real world.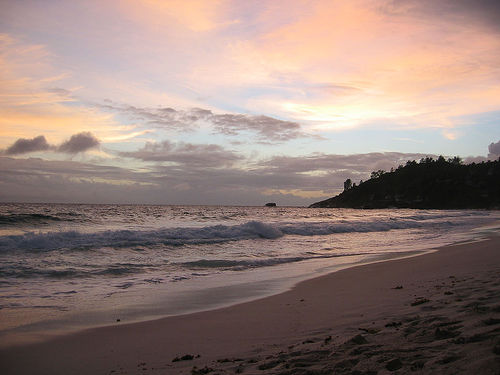 Photo source
Would it have been more interesting if they would have toured Asia on big, black and scary motorcycles or went hiking up the Everest? Certainly! Will the royal honeymoon still get tons of attention? Definitely!
My question to you is: would you have picked the same location or is there a different place where you'd like to spend your honeymoon? In case you've missed it, here's our list of most popular honeymoon destinations for 2011 and the top five most romantic European city to honeymoon in.