Majorca or Mallorca, whatever you choose to call it, the Spanish destination should make it on all the hot summer destinations lists. It's easy to access, it's a Mediterranean island, and it has a bit for everyone – those who want to just lay in the sun and bathe in the sea, those with a taste for a little adventure, those who prefer golf for unwinding, or those looking for a vibrant nightlife.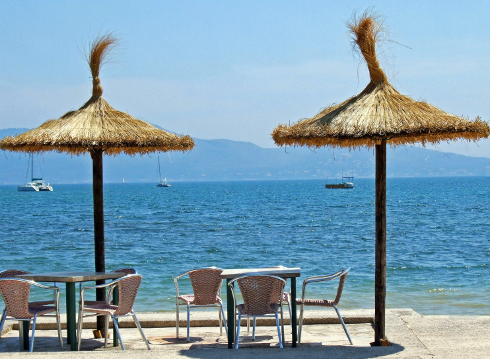 To convince you , we've come up with the hottest things to do on this island. If you're wondering what's best to do when you get there, while you plan your Majorca holidays with Holiday Discount Centre or just chat away with your friends on next year's plans, this list will definitely come in handy.
1. A little culture
Yes, we're kicking off this list with a cultural attraction. Serra de Tramuntana, UNESCO World Heritage Site since 2011 for its Tramuntana Range, is famous for its landscapes and the wildlife it is home to. It's perfect for those who need a little mountain added to their beach holiday, it's where you can hike, enjoy the natural beauty of the great outdoors and… cool down after the fun in the sun.
2. Majorca from up top
Nothing like a hot air balloon ride to give you a little thrill and allow you to enjoy a birds' eye view of the island. If you're like me and chasing that one amazing shot, this will also allow you to take some fascinating photos.
3. The famous Beach Clubs
If the beaches are too crowded for you, then the beach clubs will save you. Pools, massages, restaurants, bars, chillout music, these might be the perfect answer after a wild night out! It's a way to enjoy the island in style and luxury.
4. Explore the Urban and Rural Island
Palma de Majorca, Valldermosa – the village who welcomed the love of Chopin and George Sands, Port de Pollenca, Fornalutx, Alcudia, they all have their charm and will add textures to your beach holiday memories.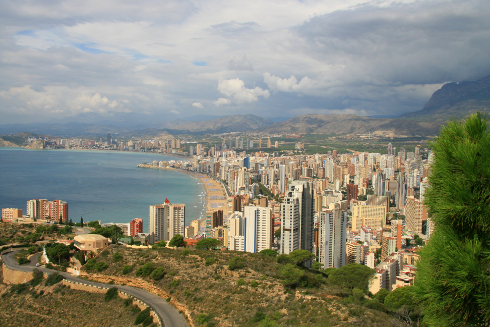 5. Wine Tours
If wines are your passion, then exploring some of the 60 bodegas of Majorca will definitely rank high on your list! While most of them decided to welcome tours and organize tastings only recently, they are well worth the trip!
6. The Glass Bottom Boat
Yes, there are glass bottom boats that take you on trips, so you can enjoy the wildlife even if you're not a fan of diving or snorkeling. As the main point is the boat trip, you will only enjoy the wildlife during the breaks. It still makes for a fascinating experience to always see the great blue under your feet.
7. Some water park fun
The Marineland in Magaluf and Aquacity in Arenal are a definite must try if you're a fan of water parks. Marine life, family friendly activities, and all the aqua amusement park thrill you'd want will welcome you in these two parks.
8. Castell de Bellver
A Gothic medieval circular castle set atop a hill, Bellver Castle is one major attraction for history and architecture buffs. Built in the 14th century for King James II of Majorca and with a history of being used as military prison, Bellver is one of the very few circular castles in Europe.
9. Play a little golf
Majorca has over 20 golf courses and quite a powerful federation! Have your pick of the many options to enjoy the day on the golf course
10 Have your pick of restaurants, bars, and nightclubs
Be it the popular beaches, little villages, or Palma de Majorca, you will definitely find something to your liking. The bars and restaurants come in all shapes and sizes, and the night club will definitely welcome your party girl/boy side.
I'd also like to warn you that these top things are what seem coolest to me right now. If I think about it tomorrow, I might expend the list to 15 or 20 or even 50. It's hard to pick, the possibilities to relax, have fun, or go on wild adventures are just too many in Majorca!