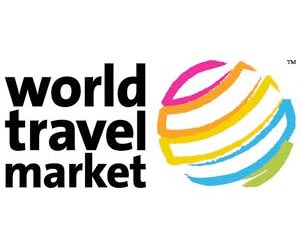 The Euromonitor's WTM Global Travel Trends Report 2012, which has just been released, highlights tendencies all over the world, bringing up luxury shopping voyages or hotels within malls for the wealthy travelers, as well as the wildly popular gadget-free hotels. This travel and tourism research predicts how the worldwide situation is shaping the travel industry.
In what USA travel is concerned, countries previously unavailable to American tourists opened up since 2010, increasing their tourism incomes. In January 2010, North Korea removed the Americans' restrictions, allowing visits to the reticent nation any time of the year, for more than five days. August and September are two popular months because of the Arirang Mass Performance, the world's largest gymnastics and artistic event (recognized by the Guinness World Records).
The BRIC countries (Brazil, Russia, India and China) favored shopping tourism in European destinations. This is because people are keen on spending more on travel. Even the General Manager of the Spring International Travel Agency, Xiao Qianhui, admits that most Chinese tourists "consider shopping for luxury goods the main purpose of a trip to France".
[adsense]
According to the research, the Middle East is frequented by wealthy consumers, especially from Bahrain and Saudi Arabia. They are citizens with disposable income who love shopping, therefore they can be found in shopping malls or the hotels within. Kempinski Hotel (at Emirates Mall), the Address Dubai Mall (connected to the largest mall in the region) and Al Faisaliah Hotel in Saudi Arabia are the leading hotel-mall players. Among the most expected malls is the Yas Mall in Abu Dhabi, a mall that will "swallow" seven hotels.
Africa is on tourists' "to-see list" too, but you might think that the landscape caught the attention of the travelers. Not true. The popularity of Nollywood (Nigeria's massive film industry) will be a major growth factor, along with the free time, attracting film fans and business travel, boosted by the growing economic importance of the film industry.
In a time when consumers' addiction for technology keeps growing, some hotels are going against the tide, helping their clients to detach themselves from their daily issues. As a result, "Tranquility suite", "Be unplugged package" or "BlackBerry Crèche" can be found in the offers of the hotels. "Digital detox packages have to be offered as part of an overall experience rather than just aiming to keep customers away from their devices", says Kristina Bush, Director of Sales and Marketing at Renaissance Pittsburgh Hotel. Promoting quality time with loved ones is the most important advantage the digital detox offers, as electronic devices weaken human communications in everyday life.