With the winter season just around the corner, many of us are getting ready for a new snowboarding holiday. If you're anything like me it means you're already in search of a new location to try out, a new adventure in a well designed snowboarding park and that's something that Europe with its amazing mountain scenery and resorts abundantly offers. Read on for my selection of this season's best snowboarding locations in Europe.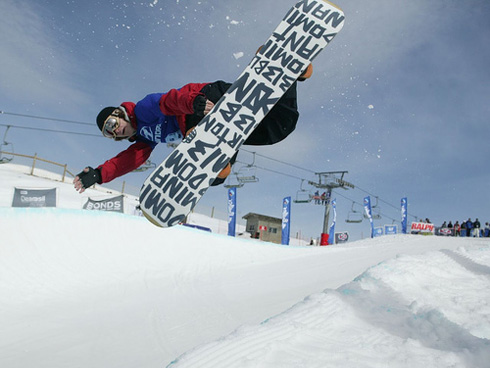 Photo by planetxau
St. Moritz, Switzerland
Altitude: 1,822 m (5,978 ft)
Weather: November until March daily means vary between -9.4 and -3.4 °C
Recommended for: Freestyle
Website: https://www.stmoritz.ch
As a winter resort, St. Moritz's history begins in 1864. The same year marks the appearance of the first tourism office in Switzerland located also in St. Moritz. Since then, the city has been the host of countless winter sports competitions ranging from regular tournaments to world skiing and snowboarding championships and two Winter Olympics in 1928 and 1948, being one of the only three cities in that received the honor of hosting the Winter Olympics twice, alongside Innsbruck (Austria) and Lake Placid (United States of America).
Being one of Switzerland's main winter attractions, a vacation in St. Moritz comes usually at a higher price, but fear not. If you're on a tighter budget you can always choose the surrounding villages for accommodation. The higher prices are reflected in the quality of the resort and the design of the snowboarding and skiing park, with man-made half pipes, quarter pipes, jumps for beginners and pro's alike and a course that also incorporates a natural half pipe. For those who enjoy the liberty of freeriding, the off-piste courses are renowned for their high speeds.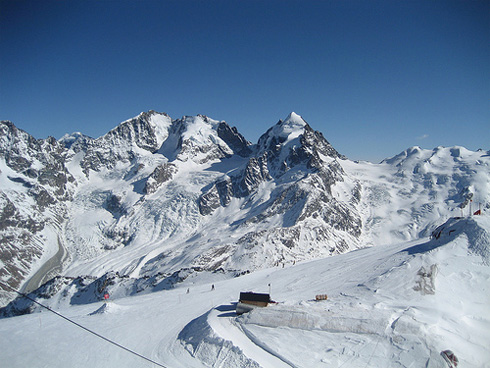 Photo by Schaer Chris
Chamonix, France
Altitude: 995—4,810 m (3,264—15,780 ft)
Weather: November until March temperatures vary between -8 and +7 °C
Recommended for: Freeride
Website: https://www.chamonix.com
Situated no more than 15km away from both Switzerland and Italy, Chamonix and its valley of glacial origin are bordered by the famous Mont-Blanc chain at south and the Aiguilles Rouges at north, thus being part of a natural border between the three neighboring countries. Chamonix is also known as the highest commune in France, the Mont Blanc being the highest European mountain west of Russia. In 1924 it has been the host of the first Winter Olympics in history.  30 years later, a cable car was constructed in Chamonix, famous for its amazing views and for being at the time the highest cable car ever built (3842 m). Outside the winter season, Chamonix is a major European attraction for a host of reasons out of which the most notable are the superb scenery, the famous Mont-Blanc summit, rock climbing, paragliding, rafting and more outdoor activities.
When it comes to snowboarding and skiing, freeriders will most likely be the ones to fall in love with Chamonix. Its off-piste courses offer superb views, spines, riding quarter pipes, chutes, steep runs and drops, runs among the trees and for the speed lovers, a fast run on Plan Praz. The longest run in Chamonix is of 4 km. Due to their nature, most  off-piste courses can be dangerous for the inexperienced riders. The park in Chamonix doesn't offer as much variation as the one in St. Moritz, but it still features a series of tabletops, jumps, rails and a fairly long half pipe.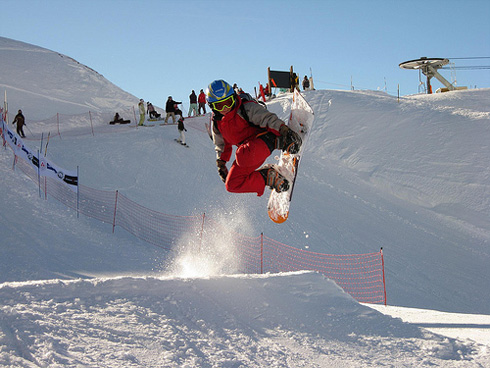 Photo by Cristiano Esclapon
Andermatt, Switzerland
Altitude: 1,447Â m (4,747Â ft)
Weather: November until March temperatures vary between -5 and +0 °C
Recommended for: Freeride
Website: https://www.andermatt.ch and https://www.andermatt.travel
Situated at the hearth of one of Switzerland's most beautiful holiday regions — Gotthard — Andermatt is a touristic attraction all year long which offers hiking, mountain biking and climbing opportunities, a golf course (under construction), while in winter, the whole valley becomes a massive ski and snowboarding resort with breath-taking scenery. «It's the loveliest and most interesting of all the places I know» wrote Johann Wolfgang Goethe.
For snowboarders, the high altitude provides a guarantee for longer periods of availability and more than enough variation in terms of difficulty on its off-course terrain. There are two runs available for beginners, one ready to receive intermediate boarders, three runs for the experimented and a truly extreme run for those deliberately willing to assume the risks. Freeriders will feel blessed in this beautiful Swiss town, but freestylers will also benefit from 2 half pipes and one terrain park to test their skills.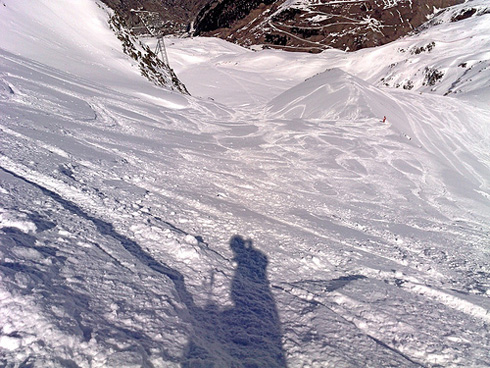 Photo by Cédric Hüsler
Make sure you check out more snowboarding parks recommendations in the second part of this series.
Winter is almost here and these amazing snowboarding locations await their visitors and snowboarding passionates. Will you be one of them?
Liked the post? Why not Pin it?