If you don't know how to pick the next destination for your city break, we have a suggestion for you: the latest Mercer 2011 Quality of Living Survey ranking the most livable cities in the world. While not specifically developed for travelers, given the criteria that the top is based on, we think it's a great place to start! The star city of this year's ranking is Vienna, deemed the most livable city in the world.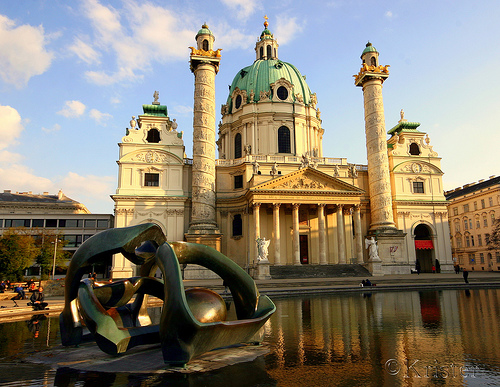 Photo source
The 2011 top of the best cities to live in is dominated by European cities, overwhelmingly so in the top 10, and about half the results int he top 25. The Mercer survey annually ranks 221 cities to help governments and multi-national companies assess how to compensate employees on international assignments, having New York city as reference.
So, without further delay, here's this year's top 10:
1. Vienna
2. Zurich
3. Auckland
4. Munich
5. Düsseldorf
5. Vancouver
7. Frankfurt
8. Geneva
9. Bern
9. Copenhagen
For the first time, Mercer included a personal safety ranking based on crime statistics and internal stability, among other factors. The safest city is Luxembourg while Baghdad is ranked most dangerous.
[adsense]
Like we said earlier, the top is not dedicated to the travel industry. But take a look at what's taken into account and see why we think this is a useful way to decide where to go for a city break:
Political and social environment (political stability, crime, law enforcement, etc)
Economic environment (currency exchange regulations, banking services, etc)
Socio-cultural environment (censorship, limitations on personal freedom, etc)
Health and sanitation (medical supplies and services, infectious diseases, sewage, waste disposal, air pollution, etc)
Schools and education (standard and availability of international schools, etc)
Public services and transportation (electricity, water, public transport, traffic congestion, etc)
Recreation (restaurants, theatres, cinemas, sports and leisure, etc)
Consumer goods (availability of food/daily consumption items, cars, etc)
Housing (housing, household appliances, furniture, maintenance services, etc)
Natural environment (climate, record of natural disasters)
What do you think? Would you choose the cities that rank highest in this top for your next city break?