Everybody wants a perfect honeymoon and great experiences to remember it by. Whether you want a romantic destination to cross off your bucket list, an escape from daily routine or a fairy-tale-like experience, choosing the setting of your honeymoon is the most important decision you have to make. Here are the top 10 most romantic cities for you to choose from if a city getaway is what you prefer. If fun in the sun is more of your thing, check out this post highlighting the top 10 destinations for such a honeymoon.
1. Paris
Paris is the most romantic city and the most beautiful of all. It's been said before, but we never get tired of the stylish romance of this European destinations. No wonder so many people prefer it for their engagements, honeymoons or marriage celebrations. Tour Eiffel, Champs Elysees, river Seine, Sacre Coeur Basillica, adorable restaurants where serving food has become an art and eating is noblesse, everything awaits you. Weather you would enjoy walking along the Point Neuf bridge, relaxing or visit museums or cathedrals, Notre Dame, for example, or just lose yourself in shopping, Paris has it all.
2. Vienna
The Austrian  capital city is a piece of art, a wonder of all great things men can build by hand. Everywhere you look there are statues, museums, buildings covered in bronze and gold; marble has its full variety of colors and history seems to come alive. Stylized facades invite you inside homes of great figures of past centuries. It's impossible to miss Mozart's home town or the classical philharmonic performing. Shopping is so fun and it is quite enjoyable as the prices are friendly. When hungry or tired, restaurants will welcome you with a traditional schnitzel and then go far beyond your imagination.
3. London
The capital city that is Europe's crown jewel when it comes to romantic getaways. It is a perfect combination of past and present, all kind of nations, different cultures and customs. The presence of the royal family and their unique way of running their kingdom is easy to spot. Just as Vienna, London showcases history and its stories bring magic to your honeymoon. River Thames, Madame Tussauds, St. Paul Cathedral, Westminster's Abbey and Buckingham Palace are a few must see spots for your eyes and mind.
4. Naples, Florida
Here you'll discover a gentle pace and a tropical ambiance, perfect for exploration and discovery. You will have a different kind or honeymoon, one where romance is mixed with the outdoor adventure of the Everglades. The culinary delights and local traditions are indeed unique and will thrill your palate. This water-filled destination offers Florida's best fishing, art and culture. No matter how you want to spend your magical moments, Naples is simply the best.
5. Gatlinburg, Tennessee
For those who prefer the peace and quiet of mountains this place can be a dream come true. If the crowded capital cities won't do the work, surely the Smoky Mountains resort will turn your wishes to reality with its hospitality, simplicity and attention to details.
6. Dubai
If you want to change the atmosphere completely and enjoy the magical wonders of the Arab world, this city is just great. The shopaholics that are also always ready to explore something new, in Dubay you can discover all kinds of places, stories and miracles as it is itself a miracle of our millennium.
7. Istanbul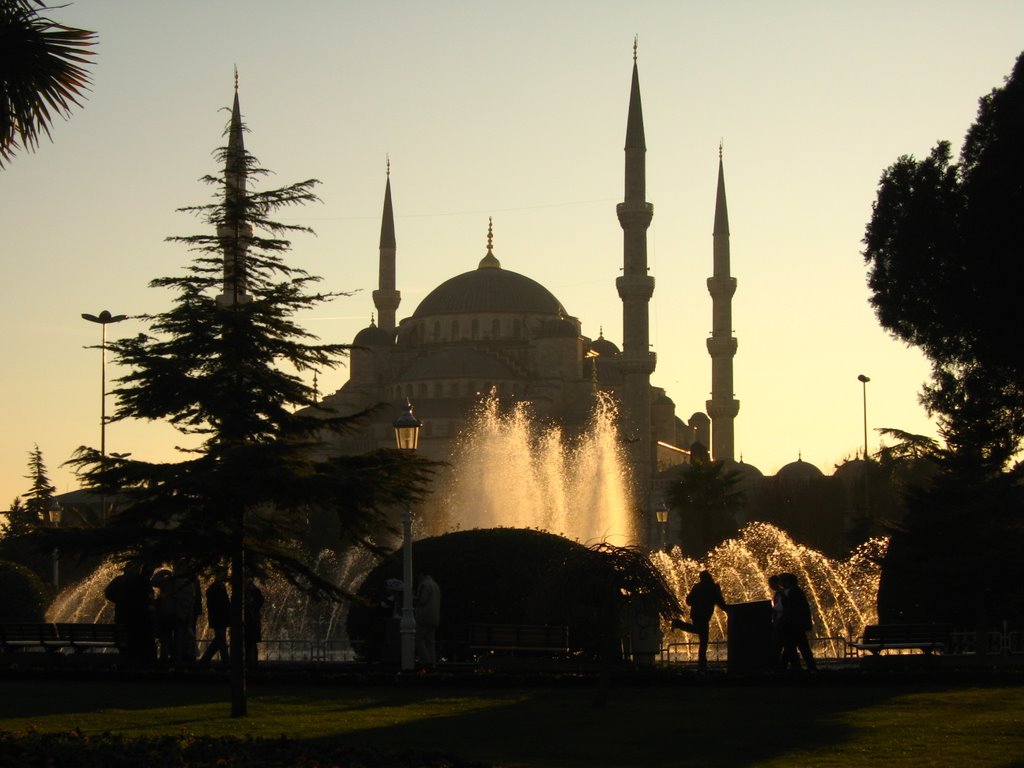 The gate that opens either the Middle East to Europe or the  other way around has become one of the most wanted place to celebrate important moments of life, especially honeymoons. The restaurants, the music, the markets and especially the culture mix create the atmosphere to make your coming here a one in a lifetime experience. The lively nightlife of Istanbul, filled with fine-dining, dramatic scenery, and belly-dancers is a must for every couple.
8. Venice
The city seems to be floating on water, this European capital is well known for its romantic atmosphere and great history. Enthusiasts of roman traditions still kept noadays and honeymooners that want to try something different, like using a boat instead of a car or a gondola instead of a carriage, will find what they have been searching for in Venice, and be greeted with a warm plate of pasta and a great Italian wine while at it.
9. Tokyo
Why not go for a Japanese honeymoon and enjoy something so different? Experience staying in a traditional house or have some extraordinary sight seeing from Roppongi Hills, take a romantic cruise or simply ride the giant Ferris wheel at Pallette Town in Odaiba.
10. Prague
Phenomenal atmosphere, castles, romantic walks, experiences that would remind you of a fairytale land you read about as a child. And those big words do not even come close to doing Prague justice. It was and it will always be one of the most romantic cities that brings everything you would possibly need to your feet.