When you were dreaming of your ideal honeymoon, chances are that finances didn't play a role. After all it's not magical or romantic to think about saving a few bucks. But now that your dream is inching closer to a reality, money is becoming more and more important, and you're worried that you won't be able to have the memorable getaway you wanted.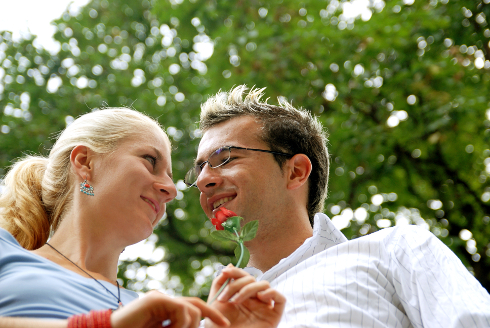 Not to worry, though, because we've scoured the net to find the most romantic and exciting locations that won't break the bank. It's also wise to remember that cost often has a lot to do with when and where you buy. If you can hold off on your honeymoon, plan to leave when airfares are least expensive. And don't buy packages for things like scuba diving ahead of time – wait until you get there and you'll often find that local operators offer better deals.
Without further ado, here are 7 places that you won't want to leave.
Cancun, Mexico
At the top end of our "budget" range, you can find all-inclusive honeymoon packages to the gorgeous beaches of Cancun for less than $2,000. You'll get to bask in the sun or enjoy being pampered at a five-star resort. Many places even have adult-only getaways so that you can truly enjoy your newlywed status.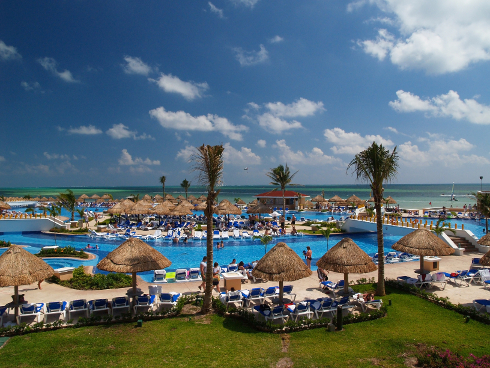 The Florida Keys
If international travel is a bit out of your budget, the Florida Keys offer a taste of the tropical life closer to home. You'll still have plenty of ocean where you can enjoy snorkeling and diving, but the atmosphere is much more down-to-earth with relaxed beach bars where you can kick back and enjoy each other's company and underwater parks with amazing scenery.
Jackson Hole, Wyoming
Wyoming may not seem like the most romantic place for a honeymoon, but if you love nature and beautiful vistas, it might be right up your alley. You can hike or ride horses with real cowboys in the summer, or have fun snowboarding and skiing in the colder months that will encourage you to cuddle up together.
Charleston, South Carolina
Sometimes a little Southern charm is just what you need. You can spend an afternoon touring enormous and stunning antebellum homes that feel like they're right out of Gone with the Wind or just take in some Southern hospitality at popular local eateries before heading back to your room.
Sante Fe, New Mexico
Love the heat but hate the humidity? Head out to the desert of Sante Fe where you can take in an open-air opera before perusing outdoor Native American shops for some of the most amazing turquoise jewelry you've ever seen. Plus, the chilies are supposed to have aphrodisiac qualities.
Sonoma County, California
Picture this: You wake up in your cute and cozy inn to an enormous breakfast, then head out for a drive along the coast where you can see seals and sunbathers in equal amounts. Afterwards, you cleanse your palette with a lunch of delicious organic food before heading out to the vineyards for the afternoon and an evening of wine-tasting and enjoying each other's company under the stars.
Green Mountains, Vermont
If you can plan your trip for the fall, you'll see some of the most beautiful foliage America has to offer on display, but this Vermont getaway is really known for canoeing in the summer and skiing in the winter. No matter when you go, though, you can sample some of their delectable locally-made maple syrup.
Adam Franklin has written poignant and meaningful articles for the travel industry for many years. On the side, he reviews hotels like Thunderbird Resort and enjoys fishing with his two sons.