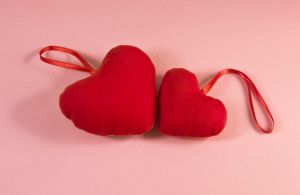 French Polynesia is the top romantic destinations for travelers. Three hotels in French Polynesia were voted by travelers in the 2012 Travelers' Choice Romance awards by TripAdvisor, Four Seasons Resort Bora Bora also taking the number one position. The recently released Travelers' Choice Romance awards results recognize the most romantic hotels in the U.S. and the world. The winners are chosen based on millions of reviews and opinions from travelers around the world.
U.S. hotels were topped by Kauai, Hawaii properties, most popular among travelers seeking romantic escapes. Two hotels in the region made it into the top five – the Koa Kea Hotel & Resort in Poipu topping the list and Princeville's St. Regis Princeville Resort coming in at number five. California hotels were also highly recommended for romance, with three venues included in the final top 10.
[adsense]
Top 10 romantic hotels in the world
Four Seasons Resort Bora Bora, Motu Tehotu, French Polynesia
Capella Ixtapa, Paseo Playa Linda, Ixtapa, Mexico
Hilton Moorea Lagoon Resort & Spa, Moorea, French Polynesia
The St. Regis Bora Bora Resort, Motu Ome'e, French Polynesia
Tokoriki Island Resort, Tokoriki Island, Fiji
Jade Mountain Resort, Soufriere, St. Lucia
Andronis Luxury Suites, Thiras Oias, Greece
Koa Kea Hotel & Resort, Poipu, Hawaii
Mariaggi's Theme Suites Hotel, Winnipeg, Canada
Royal Davui Island Resort, Royal Davui Island, Fiji
Top 10 romantic places in the USA
Koa Kea Hotel & Resort, Poipu, Kauai, Hawaii
Starfish Manor Oceanfront Hotel, Lincoln City, Oregon
Inn of the Dove — Bensalem, Bensalem, Pennsylvania
Spindrift Inn, Monterey, California
St. Regis Princeville Resort, Princeville, Kauai, Hawaii
Ocean Lodge, Saint Simons Island, Georgia
Little Palm Island Resort & Spa, Little Torch Key, Florida
Queen of Hearts Resort, Palm Springs, California
Farmhouse Inn & Restaurant, Forestville, California
Castle Hill Inn, Newport, Rhode Island
TripAdvisor's Travelers' Choice Romance hotels aims to inspire travelers in their search for romantic and intimate destinations and hotels, enjoying them with their significant other, as Barbara Messing, chief marketing officer for TripAdvisor, pointed out.
What is the most romantic hotel you've ever been to? Let's make our own top if possible!