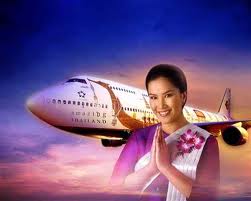 Thai Airways and Tiger Airways (a budget airline from Singapore) are partnering up, preparing to launch a new low-cost airline in Asia. The new venture,Thai Tiger, will be based in Bangkok and will cover nearby business markets such as China, India and Indonesia.
The estimated launch date is somewhere in the first quarter of 2011. Thai Airways owns 51% stake in this new venture, but it also owns 39% of another domestic budget subsidiary, Nok Air. Only time will tell how they will manage to be part of two low-cost competitive airlines.
Speaking of competition, Thai Tiger will be adding to an already congested budget market in the region, with AirAsia and JetStar among the options available to choose from.