Edinburgh, Scotland is a great place for you to visit for either business or pleasure. You will find that the city is rich and steeped in history but also provides all of the modern touches that you might be looking for in entertainment, shopping and dining. A visit to Edinburgh so you can really see and do all of the things you want to do most may take a few days or even a week, meaning you will want to stay in a hotel while you are there that is both comfortable for you and appropriate for your budget. You can find budget and cheap hotels in Edinburgh Airport and around the area that can provide you with everything you are looking for.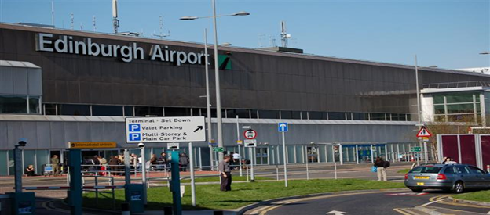 Staying Near the Airport
Getting a hotel that is nearer to the airport can make your travels much easier for you. You will be able to get to your hotel quickly after you arrive without having to worry about fighting traffic along the way.You also will not have to worry about struggling to get to the airport in time for your departure since you will be close enough that it will not be a problem for you. Of course, staying at or near the airport does not mean you have to pay a fortune for a comfortable hotel either. You are able to get a comfortable, clean room that is of great quality for a reasonable price if you know just where to look. Among the 3 star hotels in Edinburgh that are near the airport and the Edinburgh Train Station is the Piries Hotel.
Comfortable Accommodations and Amenities
When you choose the Piries hotel as your place to stay, you know that you will be very close to the travel points you want to be near. The hotel is just a short walk from the Haymarket Train Station, which goes directly to the airport for your convenience. There is also an airport shuttle bus from the hotel so you can get direct service to and from the hotel. Once you are at the hotel, you will find 32 rooms of varying sizes to suit your needs, each with the amenities you want the most to make your stay as comfortable as possible. You will find Wi-Fi Internet access capability in each room and in public areas, in-room complimentary tea and coffee facilities, private bathrooms, satellite television and more. You can also take advantage of the lounge bar for a relaxing drink or have breakfast each morning.
You can get all of the convenience and comfort you want in a hotel with top quality without having to pay exorbitant prices when you stay at the Piries Hotel. Check the availability at the hotel when you know you are traveling to Edinburgh and learn about the special offers that may be available for your trip so you can get even greater savings during your stay, helping you to get the most out of your trip.