The Majorca Grape Fight and Wine Festival, scheduled this year for September 15th through 26th, offers a unique travel experience, mixing visitors' taste for wine with the adventure of a zesty grape fight. This annual festival features the only Grape Fight in the world and will, for the first time, open for people living outside Binissalem, a small village of 7,000 inhabitants on the Majorca island.

Yet access to Binissalem is limited, so if you want to be part of the grape fighting travelers who get to experience this unique wine-related event, take the local officials and organizers advice and book your trip and accommodation in advance.
To make sure you get Grape Fight and Wine Festival event access, meaning you'll be joining the town's residents at their homes' curbside festivities, you have only one option: booking your trip through the event's partner Mena Travel Agency, the exclusive official travel partner for this year's festival.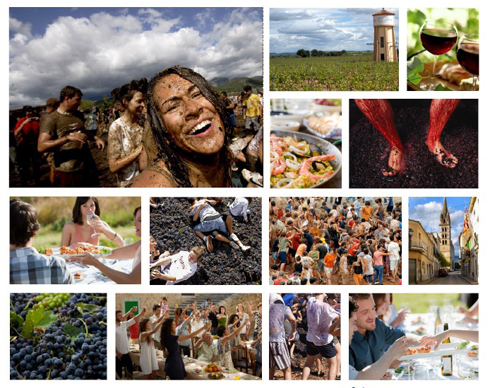 "We are very proud to be offering an opportunity to participate in a unique wine adventure experience in a largely undiscovered corner of the world of wine," said Roberto Fabricio, a globetrotting former journalist for The Miami Herald. "I discovered this corner of exotic Majorca earlier this year in a personal trip and the grape harvest festival fascinated me. And the wine will flow throughout the festival."
This one of its kind event is hosted my Majorca, the largest of the Balearic Islands, autonomous region of Spain, located only 130 miles away from Barcelona. If you are traveling by plane, it takes up to an hour to get here from Madrid and less than half an hour if your flying from Barcelona. The village hosting this yearly event, Binissalem, is on the north central side of the island. It is home to La Festa des Vermar or Sa Vermada, a festival marking the end of grape season and features fun and engaging events – a grape-treading competition and the grape-throwing fight.
Photos courtesy of Grapefightmajorca.com