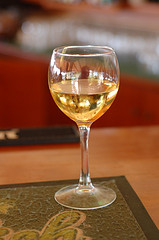 If you were wondering which airline to take to drink the best wine, SkyScanner thought to help you answer that air travel question. They have put together a panel of international travellers and wine experts and had them taste the different wines served by major airlines. The judges picked their winners – easyJet in the white wine category and British Airways in the red wine category.
The judges, lead by well known wine expert Tom Cannavan, blind tasted 12 red and 12 white wines that travelers can enjoy on board on different major carriers and scored each of them. easyJet, the winning representative of budget airlines, topped the white wine competition with its French Louis Mondeville C ô tes de Gasgogne. This exquisite white was followed by wines offered by SAS, Virgin Atlantic, KLM and Ryanair.
British Airways' Argento Malbec coming out top, followed by Emirates Weighbridge Shiraz by Peter Lehmann led the red wine competition, followed by Air France's Coulers Du Sud Syrah Pays D'oc and KLM's Terra Andina Cabernet Sauvignon Merlol who shared the third place. KLM and Virgin were on the fourth and respectively fifth place.
[adsense]
Although not crowned the big winners of the competition, KLM and Virgin were the only airlines whose wines appeared in the top five of both competition.
But as SkyScanner's very own oenophile, James Cave, said, the results should be taken with a grain of salt:
"While these results certain indicate which appear to be the majorities' preferred wines, it is worth noting that the drinking conditions are different at 30,000 feet – your taste buds are dulled, the wine may not be room temperature and the reduced amount of fresh oxygen in the pressurised cabin means your wine won't breathe in quite the same way as it would on the ground. Airlines have to take all of this into account when deciding which wines to offer customers on board."
Now that it's clear which are the best wines served by airlines, I just have to ask you: does this matter in any way in your choice of plane tickets?