People all over the world are choosing to spend their holiday taking a cruise vacation. Spending your holiday on a ship in the middle of the ocean can be a magical experience. However, there are so many cruises available, so you need to know how to pick the right one for your family.
Advantages of a Cruise Vacation
One of the biggest advantages of taking a vacation on a luxury boat is being able to relax and be pampered. You get quality service with all kinds of entertainment and recreational activities to enjoy. You can just sit back and take pleasure in your holiday.
Cruises also have exceptional food to meet the taste of anyone. Most of the time, the food is already included in the price of the trip, so you can eat as much as you would like. Many ships even have midnight buffets in which you can splurge on chocolates and desserts.
Cruises are also enjoyable for all ages. There are many activities available for everyone in the family. There are many children's activities and programs offered. Some ships even have chaperons to take care of your children.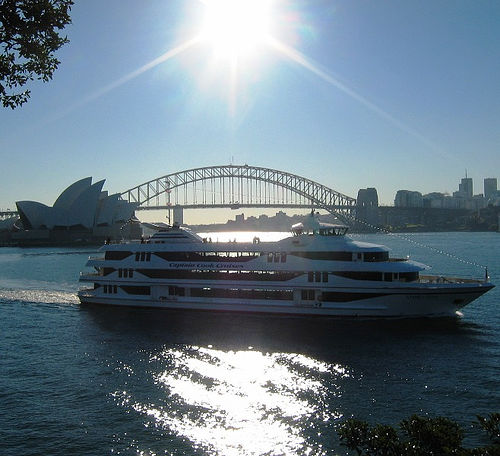 Photo source
If you just want to spend a romantic holiday with your spouse or significant other, this type of vacation is ideal. You can watch spectacular sunrises and sunsets over the ocean. You can also just spend quality time together away from the rest of the world.
How to Choose a Cruise
Probably the first thing that you need to do when planning a cruise is to research. Decide what you want in a holiday and begin searching the Internet. There are many places online where you can read reviews and comments from passengers. You just need to do your homework to find the vacation of your dreams.
You need to also decide your destination. There are so many places to go on a holiday on a ship. You need to consider the weather, length of the trip, and other comforts that you might need. Do you want to go to the beach, a historical site, or the Arctic?
[adsense]
You can find cruise vacations that are very affordable. When looking for a cheap cruise, you should either book early or book late. Companies like to make reservations early; however, they also need to fill spots for last minute cancellations. You might be able to find the best deals at the last possible minute. When you are booking a trip, know exactly what you are paying for. Some ships charge extra for sodas, alcoholic beverage, or casinos.
It might be a good idea to check with a local travel agent. They might be able to offer you a discount on a cruise. If you have already booked and the price has decreased, the agent might be able to get you a refund. In addition, there are some rates in which agents are not permitted to make public, so you will need to ask about special fares.
When choosing a holiday, you need to be aware of your lifestyle. There are cruises that will cater to certain people, such as senior citizens or children. There are ships that are Christian cruises, golf cruises, single cruises, gay cruises, etc. Make sure you pick the right one for your lifestyle.
Your cruise vacation will be something you will never forget. After you pick the vacation for you, you can just unwind and get prepared to be catered because you will have people at your every call just waiting to meet your needs. It will be a magical holiday that you will always remember.
About the author
Natasha is a travel writer covering Australian destinations, budget travel and tips on how to find cheap tickets, cheap flighst and cheap cruises.