Brazil is home to beautiful people, exotic culture, and the unique and unusual. There are many thrilling destinations with captivating attractions in Brazil; however, Rio de Janeiro is an outstanding city known for sophistication and beauty. The beaches, people and Carnival in Rio are what brings countless people to this amazing city each year.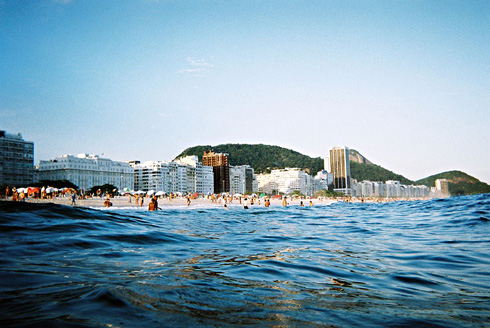 Photo by Fernando Stankuns
The City of Rio de Janeiro
Rio de Janeiro is located in Southeastern Brazil tucked away in a natural seaport surrounded by steep mountains and sun-drenched, sandy beaches. The city of over 10 million people rests under the watchful eyes of the iconic landmark with outstretched arms, Christ the Redeemer, perched high in the mountains. Rio de Janeiro has a modern landscape whose citizens are high on life, high on beach culture and high on Carnival celebration. The ideal time of the year to visit Brazil and in particular Rio de Janeiro are the summer months of December to February ending with the Carnival celebration. The beaches of Rio are central to life in this modern metropolis, and the city offers a wealth of attractions, good food and great entertainment.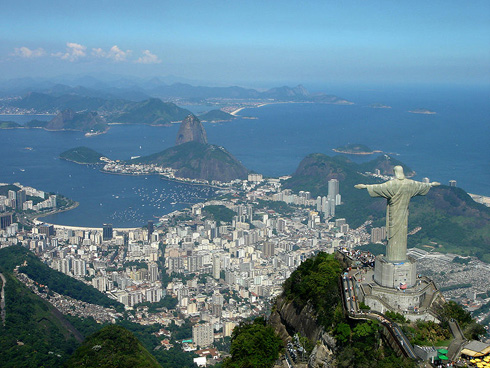 Photo by Mariordo
Brazil Carnival at Rio
Forty days before Easter is the extravagant Carnival celebration marking the beginning of Lent in the Roman Catholic calendar. The Carnival celebration, which lasts almost two weeks, is known the world over for its elaborate parade on the Samadrome. Dressed in costumes according to various themes, samba-school groups display some of the most artistic productions in the world. The entire event is a contest of theatrics in music, dance and choreography.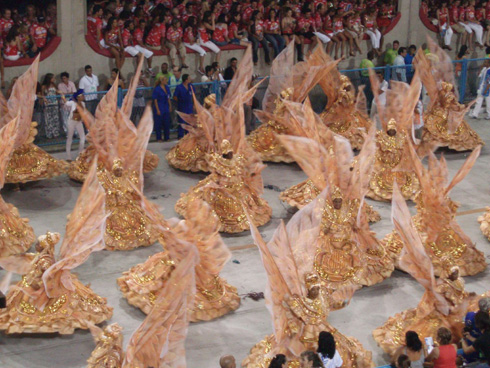 Photo by Marcus Correa
Eating and Drinking in Rio
Rio de Janeiro has food and drink to match every taste. Eating out is a major attraction in this city famous for its pastries and street food. Find any type of food in Rio including top-quality French cuisine, traditional Brazilian flavor, sushi, and even burgers. Cold beer is available at all hours of the day at one of the many festive outdoor stands or inside at an attractive restaurant or bar. A delicious drink mixed in a blend of cold fruit is a thirst-quenching treat and on hand at an outdoor stand.
Photo source
Shopping in Rio
As the fashion capital of Brazilian culture, Rio de Janeiro has a wide collection of traditional and trendy clothing for men, women and children at one of the many shopping locations. Rio de Janeiro has one of the largest collections of jewelry and precious stones in the world. Shoppers will also enjoy purchasing handcrafted items from all over the world.
Nightlife in Rio
Excitement is part of life in Rio de Janeiro, and the city is known as the club capital of South America. Many beach communities offer an exciting night out to harmonize with the beach life during the daytime hours. Listen to a variety of music in the city including blues, jazz, rock, Brazilian pop, samba, and boss nova.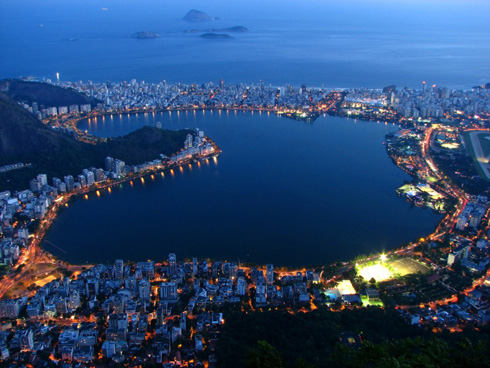 Photo by Marcelo Matarazzo
Visiting Brazil is a fantastic choice for a weekend getaway or long vacation. Many cultural and exotic adventures are found in Brazil. The Brazilian culture offers a taste of the sophisticated and exotic lifestyle in one unique package.
About the author
Heather Johnson writes for a leading honeymoon planning resource. Check out the best honeymoon destinations today!