Istanbul, the city of two continents, the place where Europe and Asia are entwined. It's grand, surprising, full of flavor and color.
Istanbul a must see destination for any serious traveler and it has anything and everything you'd want to see: old, new, art, trade masters, great food, amazing tea, jewelry that makes you sigh and lights sparkles of desire in the corner of your eye, parties, belly dancing, burial sites and holy places. Add two seas, great sunsets and quite a few towers to see the city from up top. It is mesmerizing and it crawls up your veins like a drug, turning into an addiction, making you always want to come back. Sure, the traffic is there to provide your everyday near-death experience, but that's not a big thing, is it?
As it happens, we rarely have enough time to explore a city. Sometimes we've planned a tour and we need to see the best of everything.
And as Istanbul is a really accessible destination for a wide number of countries, many travelers may choose to dedicate a long weekend to it! As I have been to Istanbul three times already and it's always been for a maximum of four days, I thought I'd share the tricks I learned with you. That is why I created a three day guide suggesting you how to mix tourist landmarks with places to eat so that you can see as much of Istanbul as possible.
This guide is not meant to tell you why you should see these marvels, as the Internet is full of such info and the local guide books that you can get, well, everywhere, will tell you the stories behind them! My goal is to help you turn into a happy and effective little tourist and experience as much of Istanbul as you can.
The first day is dedicated to the old city, with ancient palaces, mosques and tombs. The first thing you need to do is wake up early and never, ever skip breakfast! Turkish hotels are pretty good at arranging buffet breakfasts. Make sure you try everything! The bread, cheese, meat, cookies, coffee and helva! They have really good honey as well. Now drag yourself out of the chair and the hotel, get a tourist map, they are cheap and will help you through the city, and head out to see the Topkapi Palace!
Topkapi is open almost everyday. Still, some queuing might be involved, so I recommend getting there a little before 9. Get your tickets for the palace, make sure you get tickets for the Harem section as well (you really don't want to get to Istanbul and not see where the Sultans kept their armies of beautiful women!). You can get the walkie-talkie guides if you'd like, they are available in so many languages it makes your head spin, but having a Topkapi guide book is just as good and you get to take it home as a reminder of your trip!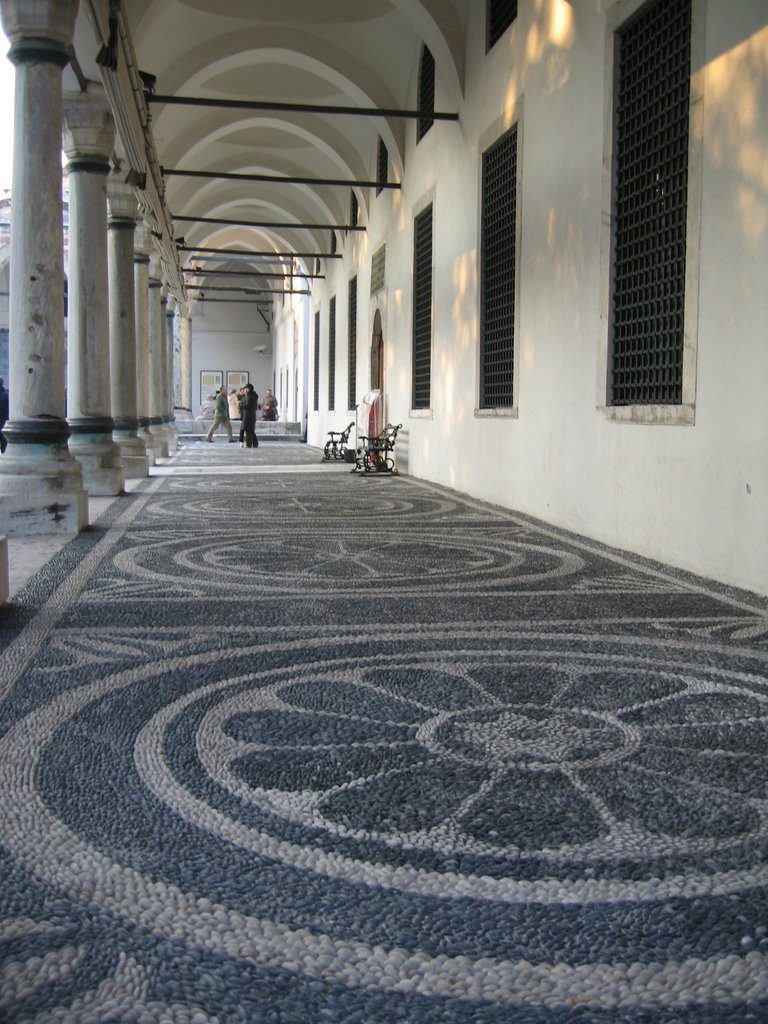 Visiting the whole palace, Harem included, takes a long while. I suggest taking a break after the first couple of hours and have some cay (Turkish tea) in one of the museum's cafes. Take your time, enjoy the sea view, then get on with your tour of the palace. You will be finished with everything just in time for lunch! And you definitely must try Kofte (a sort of grilled meatballs) with rice and salad!
But don't be fooled by the many places selling kofte! Go to the most famous place, Sultanahmet Koftecisi, one of the most frequently copied restaurants in Istanbul. To get there, walk out of the Topkapi Palace through the main entrance, walk by the gift shops, turn right and walk toward the tram tracks, having Aya Sofya on your right and Sultanahmet (Blue Mosque) on your left. Once you get to the street with the tram track, turn left and walk along the tracks, on the right sidewalk. It's less than 100 meters until the koftecisi and the photo I posted should help you. Don't forget to get Ayran (a salty, yogurt based drink) too!
After lunch, (it should be around 2 p.m. by now), it's time for Hagia Sophia / Aya Sofya / St. Sophia (Yes, so many names, but they all translate to Holly Wisdom or something like it). As it has stricter visiting hours, I advise you to visit it before the Blue Mosque.
Aya Sofya used to be a Christian church before being turned into a mosque and some traces of it's Christian past are still preserved. Depending on when you visit, it might also hold religious-themed exhibitions and I advise you to check them out.
As the Blue Mosque is closed for a sermon until 5.15 pm, you might either be in luck and visit both mosques before 4.30 or have some time to spend in the park between them. If you do, look out for these guys:
They sell sherbet, a traditional drink. Even if you're not tempted, they still make for a great photo subject! Then concentrate on Blue Mosque/ Sultanahmet!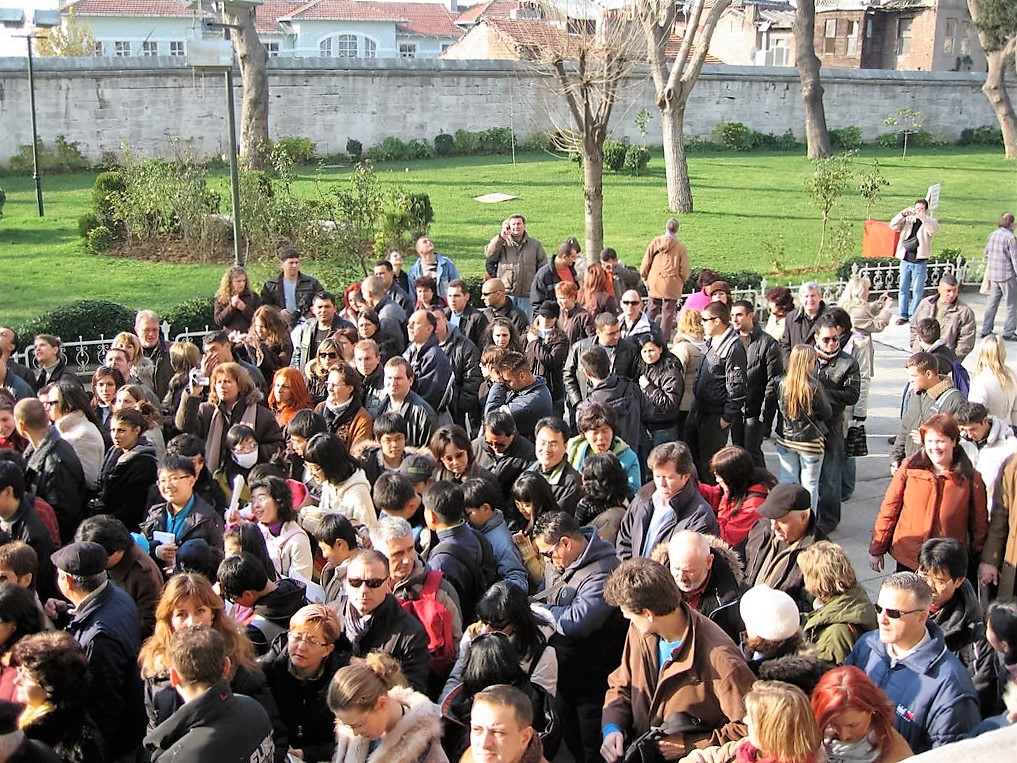 As you can see, it can be rather crowded! Most mosques in Istanbul don't charge you for visiting.  Blue Mosque is one of them. But they gladly take donations and I advise you to make one, as they do need the money to preserve them.
Go in, enjoy the beauty and the spirit of the mosque. There are some holy books in one of the corners. Unless you're fluent in Arabic, you won't understand a thing, but they are beautiful to look at, with artful covers and exquisite writing.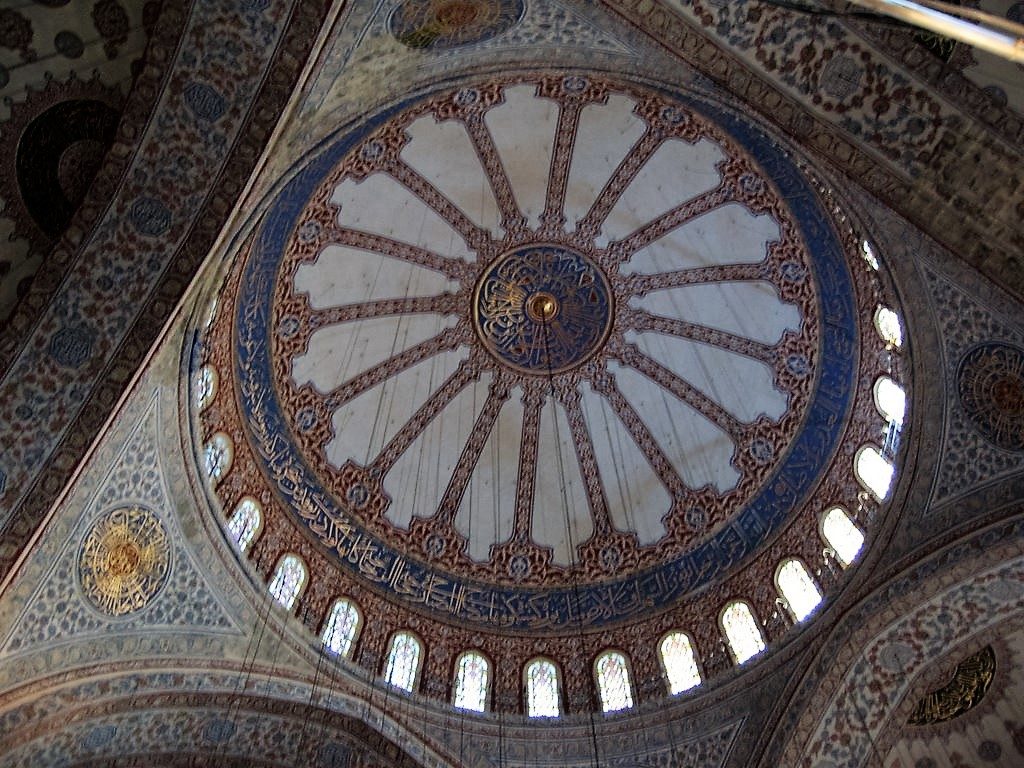 The next part of your day highly depends on when you see the Blue Mosque. If it's after five, go to the Grand Bazaar first. If it's before 4.30, save the Bazaar for last. Either way, don't miss out on the Bazaar!
On your way from Blue Mosque to the Bazaar (a 15 minute walk), you will pass by some burial sites. Pashas and important personalities of Istanbul lay here. Take a moment to acknowledge their presence and to notice an interesting fact: there are a few coffee shops in between the graves.
Just before the Bazaar, you'll be greeted by the Beyazit II Mosque and the Istanbul University. They are both grand, beautifully looking buildings, quite worth a little of your time and a few dozen photos 🙂
And now it's time for some hard core negotiation, spotting beautiful items between thousands of competitors and just filling your lungs with the Turkish trading spirit. They are great salespersons! Even the best European and North American sales specialists admit it.
Besides, everything they sell looks beautiful, from tea sets, to shawls and leather jackets. Speaking of leather jackets, if you negotiate enough, you can get great prices for them (as a Turkish bartender once explained it to me, leather clothes factories are close to Istanbul and surrounding areas, that is why buying them there is smart, unlike going to shop for leather in Antalya or other south-eastern seaside resorts).  The Bazaar closes at 7 PM. And if you have saved the other landmarks for after, make sure you get out through the same gate (Beyazit).
Warning: The Bazaar is closed on Sundays and all holidays. So if you're there say, to celebrate New Year's Eve, it will be tricky to actually visit it.
Dinnertime! Just head back to the Sultanahmet Square and pick whatever restaurant you'd like. Lamb or chicken shish kebab would work! It usually comes with rice and grilled veggies. Again, I recommend ayran, and a well-deserved after mean cup of cay!
Now it's time to head back to the hotel and rest. Or go to a local club…Whatever you do, remember: the next day you will have to once more wake up early!
P.S. I mentioned quite a lot of visiting hours and closing times. You can check the local time here.
3 Amazing Days in Istanbul – Part II
3 Amazing Days in Istanbul – Part III
Liked the post? Why not pin it?