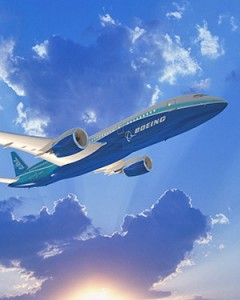 TUI Travel will be the first British ariline to introduce the Boeing 787 Deamliner, a next-generation plane they expected to boost their business and turn them into top players of the long-haul package holiday market. The company will introduce thirteen such planes, the first one being scheduled for January 2012 and set to fly under the Thomson brand. TUI Travel is expecting to be running 4 planes by the summer of 2013, but their hopes are high, and they actually wish for six.
The plans however do not depend on TUI's cleverly crafted business plan, but on Boeing's ability to deliver them and have pilots trained to fly such cutting edge planes. They are already 2 and a half years behind schedule as of now!
TUI believes the plane will give it the edge over rivals Thomas Cook, which has not ordered a 787 yet, and Virgin, which will have its first plane delivered later, because it will attract families to the long-haul market. The 787 can fly to destinations such as Hawaii and Vietnam without stopping, and will fly from around the UK not just London airports.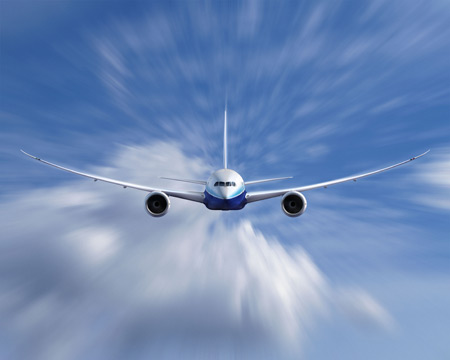 What is so special about the 787 Deamliner? According to Boeing and TUI, the plane will reduce that awful jet lag feeling all those taking long flights experience and unanimously hate!  The benefit is powered by some fancy fuselage made mostly from carbon composites, less pressurized than a regular metal plane, which actually tricks the body to think we're flying at 6,000 feet when in fact the journey takes place at 8,000.
The dehydration feeling you're left with after a long flight will also be reduced, as the new structure will allow for more moisture in the plane atmosphere. Metal planes cannot afford such luxury as moisture also means rusty plane parts. Add a more leg room – 33 inches per passenger – and you're in heaven!
I don't know about you, but I can't wait to try such a plane for myself!
Photos courtesy of Boeing.com