Egypt's economy depends highly on a steady influx of foreign tourist and the money they spend while visiting the country. That is why the North African country is trying to revive its tourism by offering incentives to boost travel demand and prevent carriers from cutting down their capacity for trips to Egypt.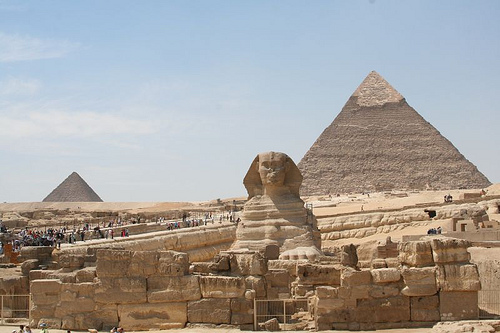 Photo source
Air line Easy Jet and tour operator TUI Travel have admitted to having been offered the incentive by Egyptian authorities. The two travel companies were offered either a decreasein the levy charged to airlines, amounting to around 5 US dollars per each passenger or payments to carriers for unfilled seat, encouraging them to keep the same numbers of flights to Egypt instead of cutting them or switching to smaller aircrafts.
Egypt started this incentive campaign at the beginning of March, with no end date being released. This might lead to over 100 million dollars paid by the state throughout 2011 to boost tourism. The country's thriving tourism industry that welcomed 15 million visitors in 2010, was strongly affected by political unrest in the first months of 2011. The national turmoil caused many countries to issue travel advisories urging their citizens not to travel to Egypt, and many travel companies pulled out of the country. They have since started to return.
"We think the incentives being offered by the Egyptian government, hoteliers and tourist boards are very positive," said a TUI Travel spokeswoman, adding that the company was working with these parties to encourage customers to return.
[adsense]
TUI Travel has implemented their own campaign to promote holidays to Egypt by reducing their price. Yet regardless of both initiatives, Egypt is still struggling to convince tourists it is a valid and attractive holiday option. TUI expects less people traveling this year to Egypt compared to 2010. They estimate about 700,000 vacation makers, 300,000 less than in the previous year. That is why, at the same time with the price cut, they have also introduced vacation offerings in alternative destinations.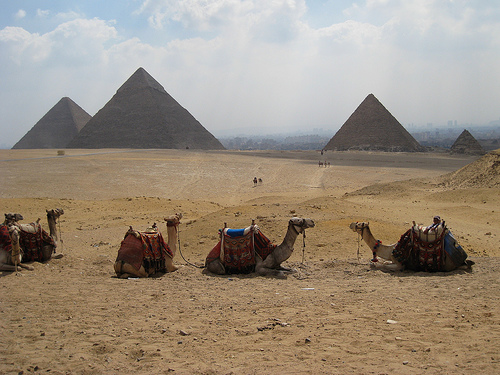 Photo source
"Following the political events in Egypt and Tunisia our experience has been that customers continue to want to go on holiday with us, albeit to alternative destinations," explained TUI Travel Chief Executive Peter Long. "The flexibility we have in our business model has allowed us to actively reshape our programs across all our source markets to satisfy this demand and we have moved significant capacity to a number of other destinations including Spain, Greece and Turkey."
Lufthansa has not yet made a definitive statement about the incentive program launched by Egypt, but their spokespersons implied they will not decline the offer without proper consideration. Other carriers or travel companies, such as Air France-KLM, British Midland International or British Airways, either said they were not receiving the incentives, postponed their statements or refused to comment, claiming they could not discuss commercially sensitive details.