Whenever I visit a new place (or an old one), I love to check out the street art. I find it reveals something about the style and soul of the city in a way that shows its uniqueness. The style and tone vary so much sometimes, it's amazing to compare it to other places I've visited, or with the artworks I've seen in museums.
If you're like me and you like to wander around and check out the walls with their beautiful graffiti, here are three cities you should definitely check:
Veliko Tarnovo, Buglaria
This old capital city of Bulgaria and thriving mountain resort is one to watch. I've been going there for years now, and the street art just keeps getting better. With the citadel overlooking this town, the great food, great sweets, and pretty cheap travel costs, I believe it's a must see for any traveler who hasn't explored this part of Europe. To experience these colorful treasures, make sure you stray from the main road and it's bright windows, and walk the narrower side streets.
Athens, Greece
There were many reasons I wanted to visit Athens. The culture, long history, my own upbringing where Ancient Greek mythology was a part of the stories I read, the promise of a sunny beach, and all the museums I could ever dream of. I did not expect to be mesmerized by the city's art as much as I was. It stole my heart the same way visiting Acropolis did. The street art varied from very colorful pieces to simpler, monochrome designs. All of them a true delight. It always mesmerized me how artists use sketching markers or other quite simple tools to create such vibrant, meaningful, and inspiring pieces of art. It must take long hours to paint something so big and eye-catching!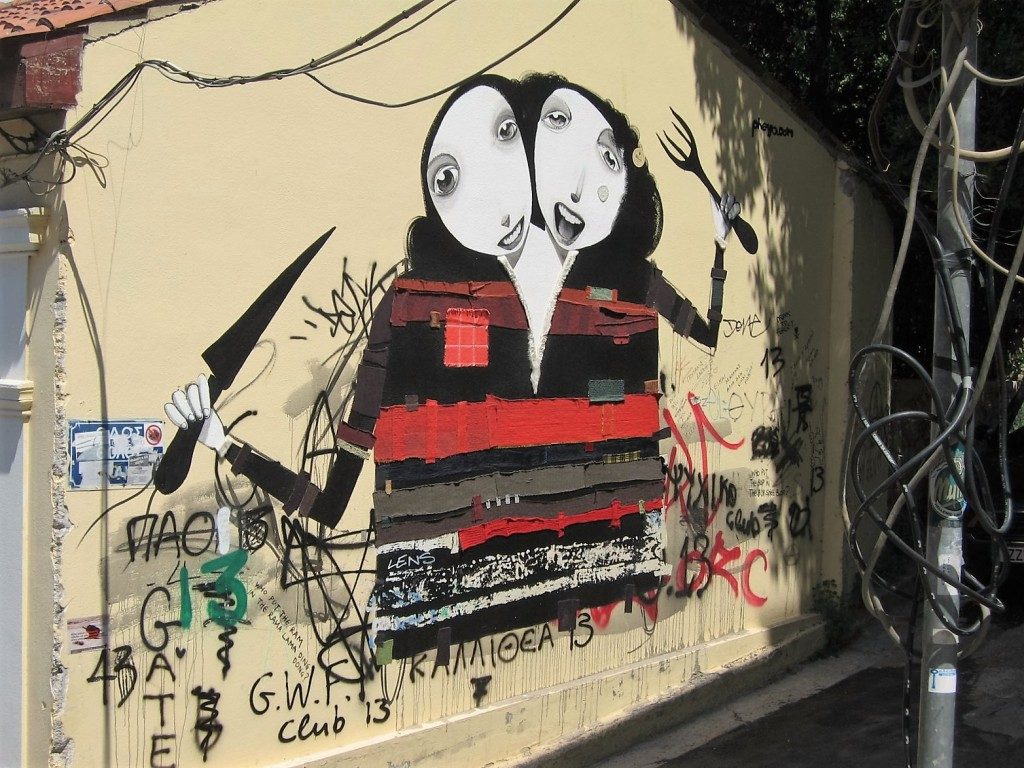 Dusseldorf, Germany
Dusseldorf didn't make it on my itinerary because I gave it any real thought from a traveling point of view. I stopped there for a couple of days on my way to the Netherlands from Trier because a friend of mine who I hadn't seen in years happened to work there. Dusseldorf is amazing, and I got to walk around quite a bit, sampling the local food and, of course, the local brews. The street art was an added bonus, and I loved how some pieces integrated the nature around them, like the one shown here, where the painted grass blended so nicely with the very real grass next to the wall.
What cities with inspiring street art have you visit and would like to recommend? Or, if you haven't paid such pieces any attention before, maybe it's time to start now! Let me know what you think in the comments below.