Maharashtra, the land bestowed by the mighty western Ghats is surrounded by hillocks and mountains. Western Ghats with its enthralling biodiversity and the rich history of forts and castles makes Maharashtra a trekker's paradise. Here one will find calm quiet hills as well as mysterious caves like the Ajanta and Elora. Unlike tiring snow laden hilly terrain of northern Indian, the moist and soothing climate of the western ghats has a quietened jungle atmosphere. The trekking activities is of different kind and can be easily achieved. They are best enjoyed in the monsoon period when the hill forest is awakening with the sound of rain.
Here, we are venturing to explore such enchanting trekking experience in Maharashtra.
1. Vasota Trek in The Sahyadri Hills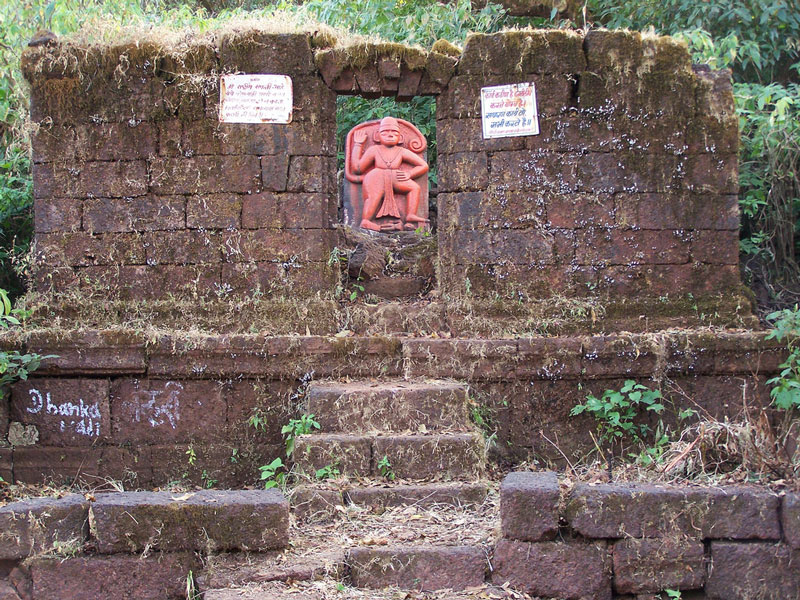 Photo by Omkar Pendse, CC BY-SA 2.0
This place is for the ultimate hill forest experience. The kind that features in Kipling's Jungle Book. Similar to the book this place is the cradle of nature with its moist green carpet forest floor and calm clear lake waters. The region is home to the Koyna sanctuary and hosts the tiger reserve. Because of this tiger reserve, it also known as Vyagragad trek. The vasotra fortress adorns these hills with panthers, hyenas, tigers roaming the jungles. Here you will find the Shivsagar lake and Koyna river flowing although the reserve forest. The place can be reached from both Pune (150km) and Mumbai (300km). This 6km trekking route starts from Bammoli and takes about 4-5hrs. September-march is the ideal time for visit.
2. Kalsubai, The Highest Point of Sahyadri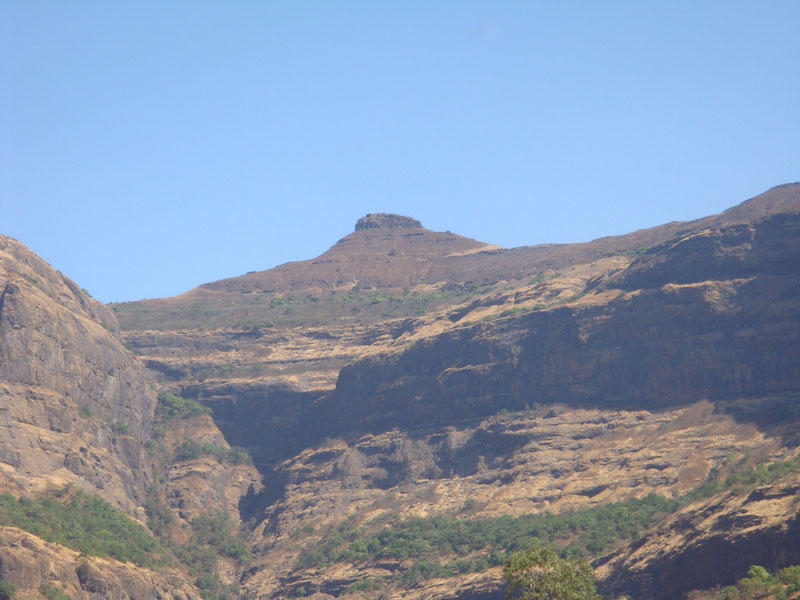 Photo by Ankur P, CC BY-SA 2.0
A winter gateway located at the height of 1646metres in the Sahyadri hills. The place has a diverse wildlife and ambience. It houses the Harischandragad sanctuary which spreads till Akola. This wide area with its versatile flora and fauna is a must see trekking point. It is a 3hour trekking route from Bari Village. Being the highest peak of this area, this trek is a little difficult than others. The Ratanwadi fort and Shiva temple at Amruteshwar lies very close to this area.
3. Eco-Sensitive Matheran In Raigad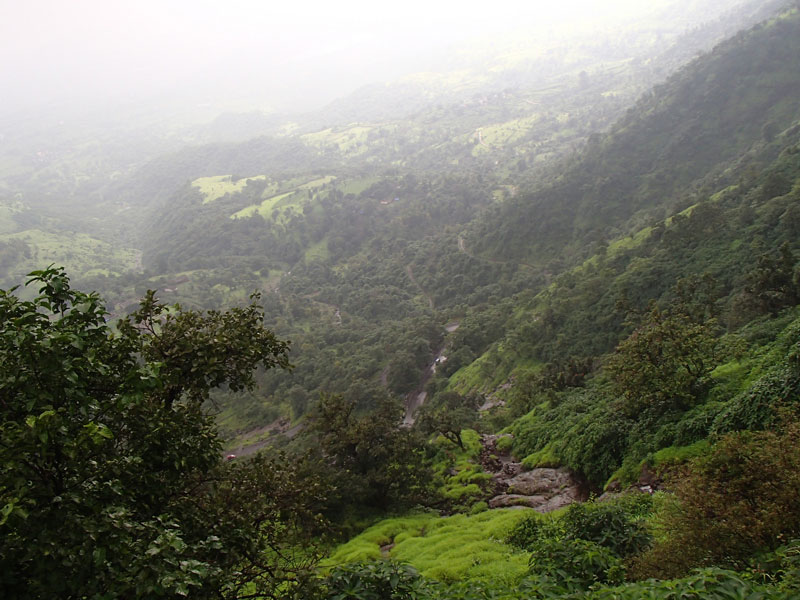 Photo by Aditya Patawari, CC BY-SA 2.0
One of the most enchanting trekking routes of Maharashtra, Matheran is a picturesque landscape. Beautiful lush green hills and clear water streams and waterfalls with animals bathing under it. Just like an unfolding jungle story. Matheran is an eco-sensitive zone so care should be taken so that you don't hamper the wildlife there. It is at a distance of mere 54km from Mumbai and hence can be reached within 120 minutes. With more than 4 temples, 2parks, 2 lakes and 28 summit points – it is a sought-after place. Monsoon is the right time to visit this forest. To know the details regarding trekking routes in Maharashtra, visit: http://www.transindiatravels.com/maharashtra/treks-in-maharashtra/
4. Beautiful Malshej Ghat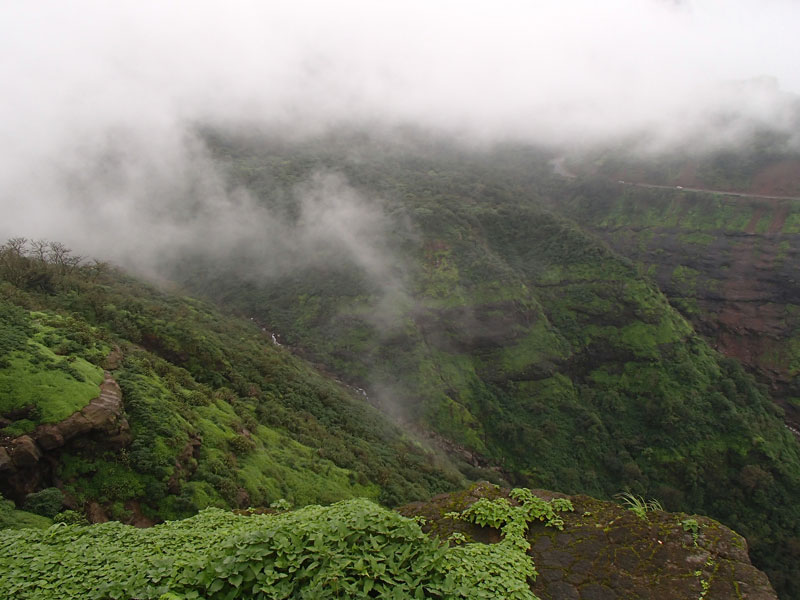 Photo by Aditya Patawari, CC BY-SA 2.0
This is a favourite gateway from Mumbai for trekkers, hikers and nature lovers. The trekking level is quite easy and can be done in a day. Here, one can get all experiences in one place – be it lakes, dams, waterfalls, forts or wildlife. The Harishchandragad fort lies within this area. Pimpalgaon dam and Ajoba hills are the crown jewels of Malshej ghat. July-March is the ideal time for visit. The place is easily accessible from Mumbai, Pune, Thane and Nashik.
5. Lohagad Fort Near Lonavala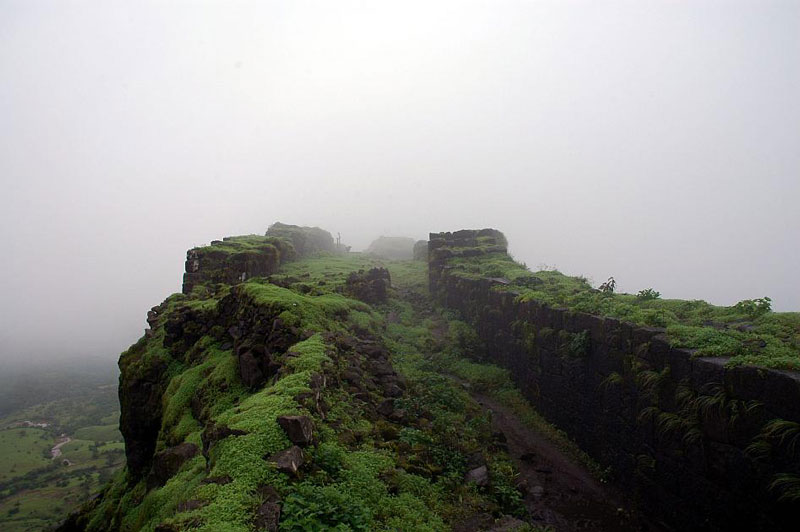 Photo by vivek Joshi, CC BY 2.0
The most visited fort of Maharastra, Lohagad is located at a height of 3450ft. The place is close to Lonavala and takes few hours to climb. It houses the prestigious Lohagad fort built by the Maratha ruler Sivaji. The region is decked up with old temples, beautiful sculptures of goddesses and water tanks. This is best suited for people loving historical placing and nature lovers. Lohagad is perfect you are planning to visit with your friends or family.
6. Camping at Rohida Fort, Pune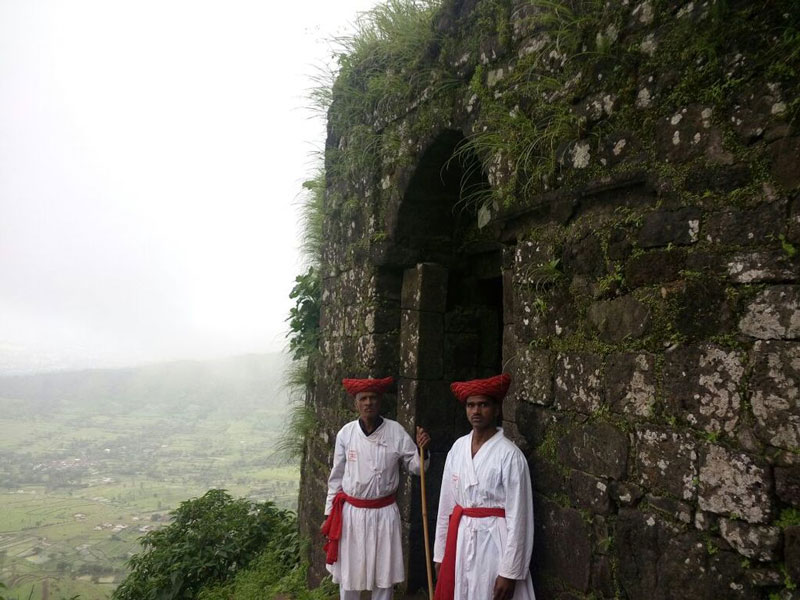 Photo by Ccmarathe, CC BY-SA 4.0
Dream of camping on a desolate fort rooftop? This is the place. Rohida situated near Bhor in Pune offers this unique experience. It is a lesser known trekking destination and thus less crowded. It is 68kms drive from Pune and 220kms from Mumbai. The trekking route starts from the Bajarwadi village which is relatively easy. Along the path, you will find tranquil farmland and ridges. Monsoon and winter are the best time to visit Mumbai.  The path remains dry and barren during summer. Apart from the fort, there are fresh water ponds and Rohideshwar temple.   
7. The Majestic Tikona Near Lonavala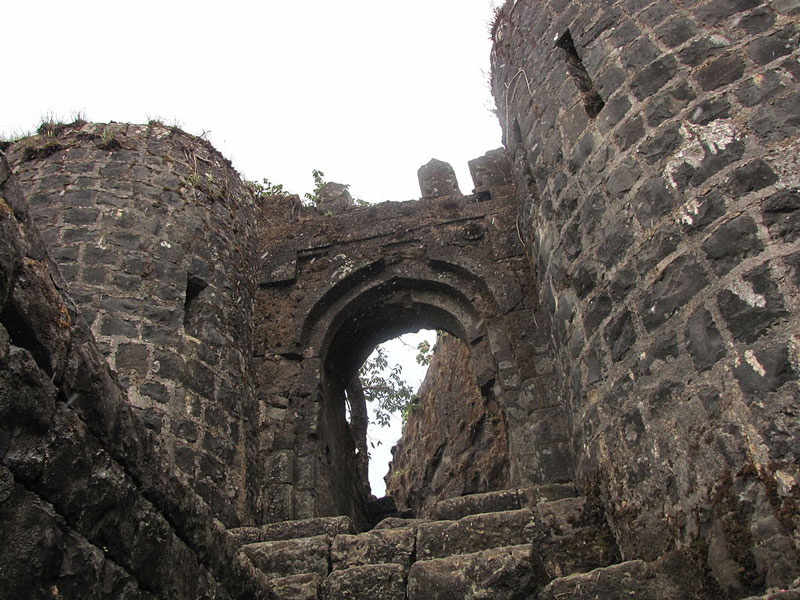 Photo by Pakshya, CC BY-SA 3.0
This is one of another well-known place in Maharashtra. Situated near Kamshet in Lonavala offers a pleasant trekking experience of 2hours. The trekking routes start from the Gavhande village. The place has majestic forts, beautiful lakes, caves. It houses the famous trimbakaleswar temple and tung fort. The Lohagad fort be also reached from this region. If you are planning your visit to Maharashtra, plan your itinerary accordingly and include all the famous tourist places: http://www.transindiatravels.com/maharashtra/tourist-places-to-visit-in-maharashtra
There are many such places which depicts the picture of enthralling Western Ghats. For now, start with these. The land of biodiversity is beckoning you. Come and trek through the Western Ghats.
About the Author
Rohit Agarwal is a travel aficionado and a wordsmith; fascinated by his fellow journeyers; who documents his journeys on TransIndiaTravels.com. He spends part of his days trying to board the Hogwarts Express, the rest of which he spends travelling the world, meeting new people and creating breath-taking memories.