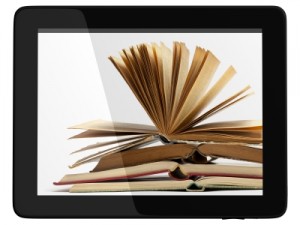 The Asia Pacific branch of business development consulting firm Frost & Sullivan predicts that tablets will replace all other devices currently used for in flight entertainment. Airlines, they say, will realize these trendy gadgets are key to offering value-added services to their clients, and let's face it, entertainment is a big part of what they have to compete for passengers, especially when it's long flights we're speaking of.
Ravi Madavaram, Aerospace & Defense Consultant for Frost & Sullivan Asia Pacific, explains that in flight entertainment systems and options are upgraded periodically. Every 4-5 years for 5-star rated airlines, more for others. In what IFE technology providers are concerned, Panasonic is still the market leader. 
AirAsia is one of the first airlines to introduce tablets as their IFE system and provide it as add-on package to their customers. According to Frost & Sullivan, other airlines, including those in the low-cost segment, will follow in their footsteps.
"This will trigger more low cost airlines as well as full service carriers to adopt tablets as IFE. The airline industry spends about US$1.2 billion a year for IFE maintenance. With the advent of tablets into this space, the dynamics of this segment will alter significantly in the next few years," said Ravi. "Panasonic is the current market leader in this segment and Samsung has been relatively unknown. Given the advantages of tablets, it is expected that Samsung would gain significant market share rapidly in the near future."
One of the main reasons tablets will replace other IFE systems fast is the fact that they are relatively easy to adopt. The prices are not very high and they can create a new 'added perk'-type of revenue stream for airlines, which is quite attractive to low cost carriers.
[adsense]
Apple's iPad and Samsung's Galaxy tablets are currently the go-to gadgets for airlines, with American Airlines and AirAsia opting for Samsung Galaxy Tab 10.1 and Qantas choosing iPads..