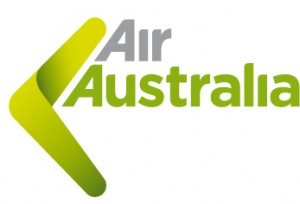 Air Australia went to voluntary administration, the Austrialian version of bankruptcy, after being unable to muster the money it needed to pay its bills. As a result, the budget airline had to ground their entire fleet made up of five jets, which in turn led to all flights being canceled and about 4000 passengers from Hawaii and Thailand being stranded in the Honolulu and Phuket airports.
"It currently appears that there are no funds available to meet operational expenses so flights will be suspended immediately," the airline said in a statement. According to the same airline statement, passengers who bought tickets with credit cards or had travel insurance may be given a refund.
The Brisbane-based international and domestic airline, formerly known as Strategic Airlines, will not be accepting new bookings due to the new bankrupt state. Air Australia is also said to have sold about 100,000 tickets for future flights that due to the bankruptcy will most surely never take off.
[adsense]
The passengers were taken home buy other airlines, after several air carriers and banks jumped in to help out. Virgin Australia, Hawaiian Airlines, AirAsia X, Qantas and Jetstar are the airlines that lent a helping hand to the stranded travelers, taking them home without requiring them to pay huge fees for last-minute flight tickets.